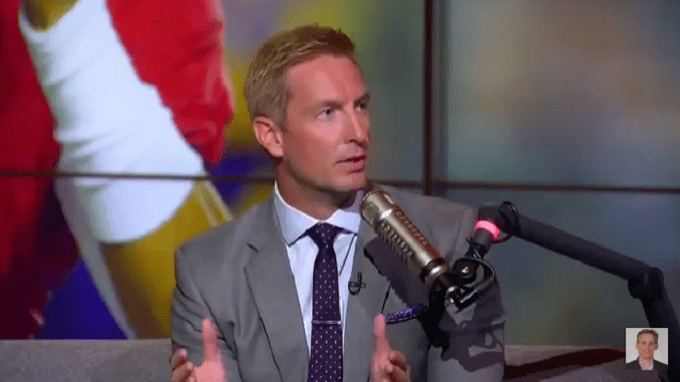 Texas Tech is reportedly set to fire Matt Wells as its head football coach on Monday. The Red Raiders blew a 14-point lead to Kansas State on Saturday and lost 25-24, dropping Tech to 5-3 on the season.
And with the news, there has been a ton of reaction, including this tweet from FOX Sports analyst Joel Klatt, who ripped Texas Tech for its decision.
The Red Raiders are 5-3, but there next four games are against Oklahoma, Iowa State, Oklahoma State and Baylor. Tech was likely to be an underdog in each of these four games. But Klatt's point appears to be he deserved the chance to try and become bowl eligible with this team.
Wells, the former Utah State head coach, was picked to replace Kliff Kingsbury after the 2018 season and the Red Raiders are 13-17 under Wells, while going 7-16 in Big 12 Conference play. Along with the under-.500 mark, the Red Raiders are likely feeling a bit of buyer's remorse after watching Kingsbury lead the Arizona Cardinals to an undefeated start to the 2021 season.
However here are some other stats to consider, Tech was 9-3 under Wells when leading at the half and just 3-14 when trailing. They lost 11 games where they had the lead, never had a Top 5 Big 12 offense or a Top 8 Big 12 defense. Oh, and they were 1-6 against ranked teams (Oklahoma State in 2019).
But for Texas Tech, now they look to the future and try to figure out who can take the program back to the place that it was during the Mike Leach era, however unrealistic that may be at this point remains to be seen.