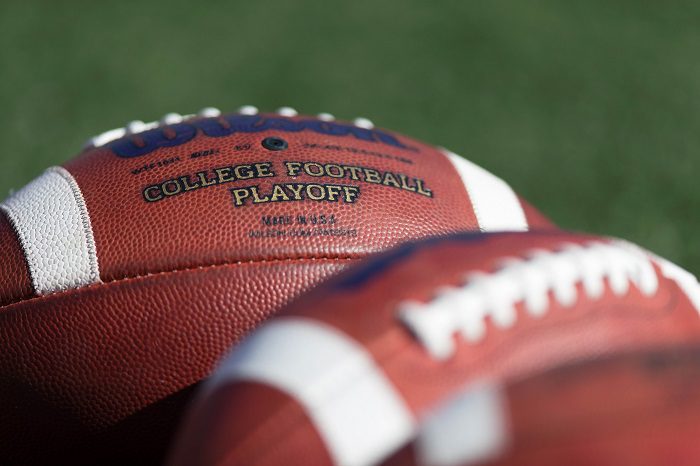 The first set of College Football Playoff Rankings comes out next Tuesday, November 2nd, so naturally there are plenty of people giving their projections this week on who they believe will be ranked in the coveted top four.
One such projection left Oklahoma, who is currently undefeated at 8-0 and ranked at number four in the AP Top 25 poll, on the outside looking in. That projection, which had the Sooners at number six, came from CBS Sports Senior Writer Jerry Palm.
Palm writes that "Nothing comes easy for the Sooners. Changing quarterbacks helped for a game and a half, and then it was back to struggling."
Palm references Oklahoma's struggles last week against 38.5-point underdog Kansas. The Sooners found themselves trailing the Jayhawks 10-0 at the half before they turned it on and scored 35 second half points to come out with a 35-23 victory.
The win over the Jayhawks went along with the narrative of this season for the Sooners thus far in that nothing has been easy, but they keep on winning. The Sooners this season have found themselves playing a handful of tight contests in which they were favored to win easily.
One such game came on September 18th against Nebraska. The Sooners were 22.5-point favorites and were playing at home against a Cornhuskers team that was 4-14 in their previous 18 road games, including a loss to Illinois in their season opener. Yet the Cornhuskers were able to battle and hold the Sooners offense, which at the time was ranked as one of the best in the nation, to 23 points.
Add their struggles to the fact that preseason Heisman favorite Spencer Rattler was benched in the Red River Rivalry game and it is understandable why Jerry Palm would be skeptical to put Oklahoma in the top four in his projections.