Baylor Bears
Texas' Josh Thompson Doesn't Think Baylor is a Hard Place to Play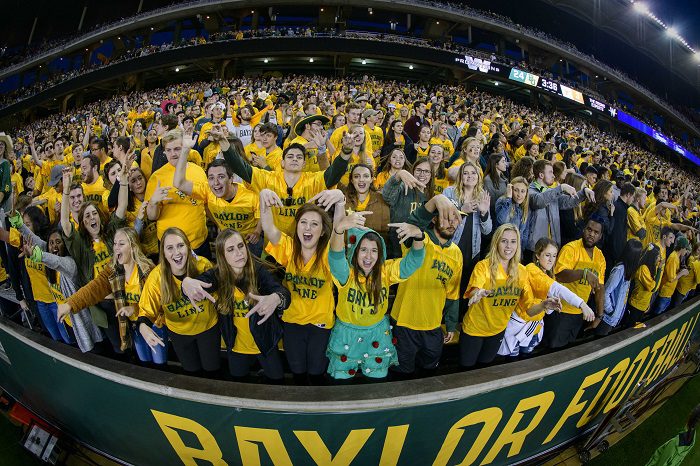 As the Texas Longhorns get set to travel to Waco to face the No. 16 ranked Baylor Bears, at least one UT player isn't worried about a tough road atmosphere.
Longhorns CB Josh Thompson was asked where he would rate the difficulty of playing Baylor at McLane Stadium on a scale of one to ten and he said he would give it a three.
Thompson, who is in his fifth season with the Longhorns, has played in McLane Stadium just once and that came during his freshman season back in 2017. Thompson finished that game with one tackle as Texas beat Baylor 38-7.
The Longhorns also played at Baylor in 2019, but Thompson was injured at the time and did not make the trip.
Thompson has played in six games for the Longhorns this season registering 26 tackles, one tackle for loss, one interception, and one fumble recovery.
In his 34 career games at Texas, Thompson has 100 tackles, five tackles for loss, two interceptions, one fumble recovery and six passes deflected.
The Longhorns (4-3) head to Baylor (6-1) following their bye week as they look to snap a two game skid in which they blew 4th quarter leads to both Oklahoma and Oklahoma State.