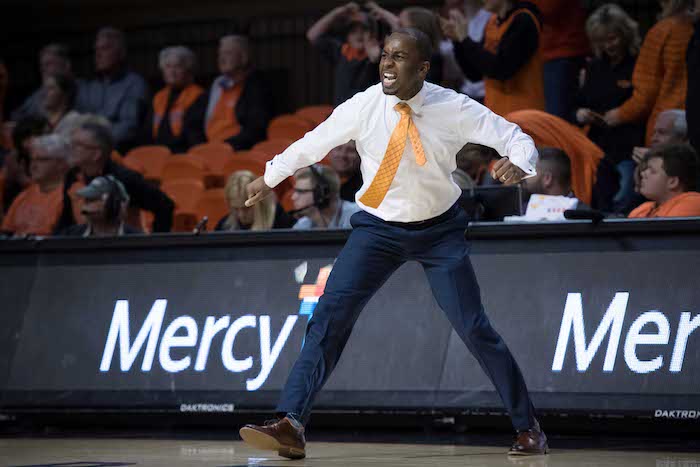 On Wednesday morning, the NCAA denied Oklahoma State's appeal of NCAA sanctions.
This decision steams back to former assistant coach Lamont Evans' involvement in a bribery scandal, where he would link top players to managers and financial advisers in exchange for bribes. In June of 2020, the Cowboys were his with sanctions.
OSU was handed a one-year postseason ban, had to forfeit three scholarships per year until the 2022-23 season, pay a $10,000 fine plus 1% of the basketball program's budget. All of those punishments were also upheld by the NCAA.
Head coach Mike Boynton addressed the media on Wednesday after the decision came down and ripped the NCAA, saying, "Nobody trusts them… we had one $300 violation. No failure to monitor. No lack of institutional control. No recruiting violations. No head coach responsibility. No players playing ineligible. So if you've got those things going on, don't do what we did."
Then Boynton tells a story about going to meet with the NCAA in Atlanta last year and also had to cooperate with the NCAA on the day of a game against Kansas.
Here's the full, emotional video from Mike Boynton.
If you wouldn't run through a brick wall for Mike Boynton, then I don't know what to tell you. Heck, maybe that's even something OU and OSU fans can agree on: the NCAA is a joke.