Big 12 News
Mike Leach Returning to Texas Tech is a 'Realistic Option, but Unlikely'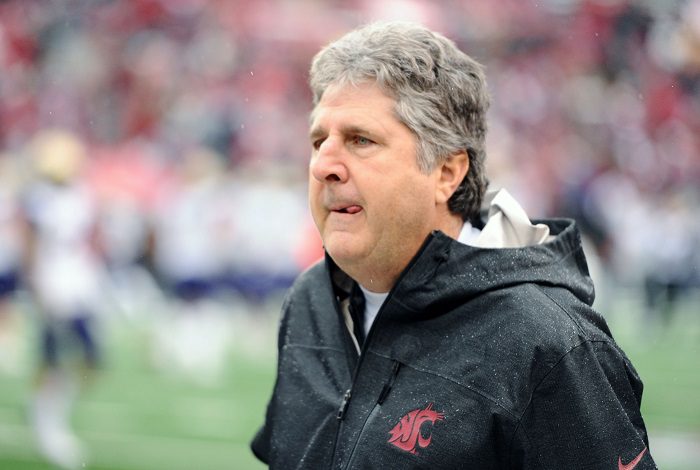 While there are plenty of hurdles to a Mike Leach return at Texas Tech, Jarret Johnson of Inside the Red Raiders said on our podcast this week that Leach would have interest in the idea of a return to Lubbock.
When asked if Leach has an interest in returning to Texas Tech as a "homecoming", Johnson said on the Heartland College Sports Podcast, "Yes, it is. Mike Leach is called the Strange One for a reason. He is very strange. If he came back, it would be like he won over the people who forced him out. That is what I've been told is one of the reasons a return would be appealing to him. Is he really getting past the butt-sniffing stage? Is it really appealing to him? Does he really want to do it? That I don't know."
Johnson goes on to point out that Leach's buyout is $5 million, but that Tech could pay it.
He added, "It's a realistic option, but it's unlikely."
The Red Raiders have been searching for a new head coach since firing Matt Wells last week in just his third season on the job. Wells was only 7-16 in Big 12 play over those nearly three seasons in Lubbock.
Reports also came down on Thursday that Texas Tech is set to interview Oklahoma defensive coordinator Alex Grinch.
Grinch is in his third season as Oklahoma's defensive coordinator. In 2019, Grinch's defense led the Big 12 in total defense in league play, and then last season, Oklahoma ranked in the Top 30 in the country in scoring defense and total defense.
This season's defense hasn't lived up to the hype, as OU ranks 6th in the Big 12 in scoring defense, third in rushing defense and dead last in passing defense.
But Grinch is still considered a coordinator with a bright future in college football. Last offseason, Grinch reportedly interviewed for the Arizona opening. The Red Raiders are also reportedly interested in Baylor associate head coach Joey McGuire, plus SMU head coach Sonny Dykes, the son of former longtime Texas Tech head coach Spike Dykes.