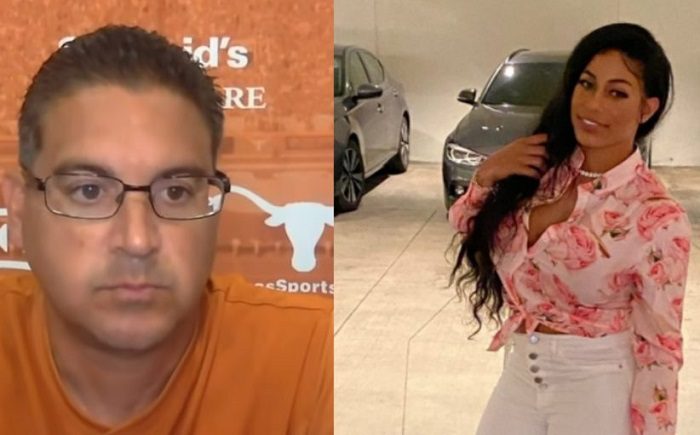 I have always wondered why people watch soap operas. You know those cheesy overly-dramatic shows around mid-day that have been going on for decades? I could never get into those shows and quite honestly, I don't need to. If I wanted to watch a real life soap opera, I could just pay attention to what has been going on in Austin the last week.  
You would think that their 4-4 record would be enough to talk about, along with their three-game losing streak where they have blown three-straight fourth quarter leads, but that's not the case. There's an old saying that everything is bigger in Texas and that includes the drama.  
After losing their third-straight game for the first time since the Charlie Strong era, Texas defensive back BJ Foster was seen slamming his helmet on the ground repeatedly.  
Now as small as this was, little did we know at the time that this would be the start of a week full of dramatic events.
Sunday was Halloween and if you thought that was spooky, your favorite slasher film had nothing on what Texas special teams coach Jeff Banks had to offer. It involved a haunted house that ended with allegations of a pet monkey biting a child along with a stripper named "Pole Assassin." I am hoping that there is a director out there reading this story because this has box office written all over and I will gladly get my popcorn ready for that one.  
As the week went on, another incident occurred when it was reported that Texas wide receiver Joshua Moore's status with the team is uncertain after a verbal argument broke out with Steve Sarkisian during Wednesday's practice. And to top it all off, the Longhorns also lost freshman linebacker Terrence Cooks II to the transfer portal.  
Texas has had some down moments over the last decade as they have changed coaches a few times now. But I can never remember a time where things just seemed to be crumbling so quickly as they are right now. Will this team be able to get a grip or even make it to Saturday? Who knows, but they have a pretty big game on Saturday against Iowa State on the road.
And with all this monkey business being a distraction this week, I don't love their chances heading into Ames on Saturday against an Iowa State team coming off a loss to West Virginia. Steve Sarkisian needs to get control of this team ASAP, or his first season in Austin is going to spiral out of control faster than anyone ever imagined.