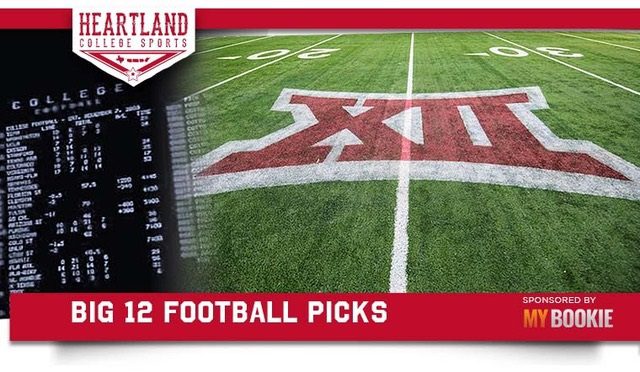 Well it's a new season of college football and that means a fresh slate for my Big 12 football picks against the spread.
Our Week 9 picks went a disappointing 1-4, so we are 21-25-1 on the season, and now it's on to Week109 with five games to pick.
Kansas vs. Kansas State
The Kansas Jayhawks nearly shocked the college football world two weeks ago against Oklahoma, but then came crashing back down to reality with a 55-3 loss to Oklahoma State last week. But now it's time for the Sunflower Showdown, and while it's dangerous to take KU, I'm doing it, because I believe in what Lance Leipold is slowly building. They're the second-least penalized team in the Big 12, showing their discipline, and as much as I like Kansas State, they're not really built to win any games by 24 points. Yes, KU has its issues, lots of them, but I'll take my chances on four scores.
The Pick: Kansas +24
West Virginia vs. Oklahoma State
The Oklahoma State Cowboys go to Morgantown, where a rejuvenated WVU team has won two in a row over TCU and Iowa State. No doubt both solid wins, but I wonder if last week's win, which was provided in part by some officiating help, is making this line more competitive than it deserves to be.  WVU is still ranked 8th in the Big 12 in allowing 17 sacks over eight games. Meantime, the OSU defense has racked up 22 sacks in its eight games, good for second in the conference. If the Pokes get to Doege early, it'll be a long afternoon for the Mountaineers. That will be the difference in this game, along with the improved play of OSU QB Spencer Sanders, who makes this a more well-rounded team on offense.
The Pick: Oklahoma State -3 (buy 1/2 point)
TCU vs. Baylor
Gary Patterson is out, which always creates an unpredictable environment for the players. Are they motivated? Or are they in a daze? It's always tough to tell, unless you're on the inside. What I do know is that Baylor has the No. 1 rushing offense in the Big 12, while TCU's rushing defense ranks 8th in the league in total yards per game, and 9th in the league in yards per carry allowed. That won't bode well for Saturday and with Baylor in contention for a Big 12 title, I'm rolling with the Bears to in no way have a letdown game.
The Pick: Baylor -6 (buy 1/2 point)
Iowa State vs. Texas
Do I go back to the well again with Texas? Yes. I'm doing it. If only this team can play four quarters, they're ranked in the Top 10 right now. They have the second most efficient offense in the league and the 4th most efficient defense. Iowa State has had an up-and-down season, and while they're home and get up for Texas, Iowa State is 3-5 against the spread this season and 3-7 against the spread in their last 10 November games. This line is too big.
The Pick: Texas +7 (buy 1/2 point)