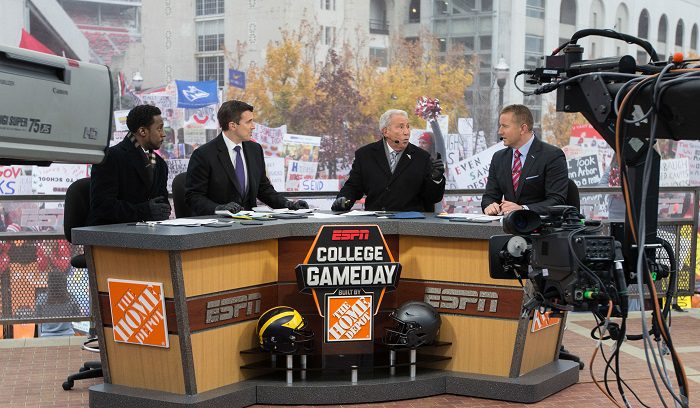 The Texas Longhorns have dropped three Big 12 games in a row for the first time since 2016. Over that stretch, the Longhorns have lost to Oklahoma, Oklahoma State and most recently, Baylor. And in each of these games, they've dropped a double-digit lead.
As a result, College GameDay's Lee Corso has some advice on what Texas can do to try and stop the second half woes, saying on Saturday from Cincinnati, "I've got a suggestion. Try something new at halftime. Keep the team on the field. Don't go in at halftime. What have they got to lose?! Nothing!"
Here's the video.
I mean, it's hard to argue with Lee Corso's point here, which is something I haven't said in years.
Texas has nothing to lose at this point. It's been a tough week for Texas on the field and then off the field as well, with the monkey story involving Special Teams coach Jeff Banks and his wife, whose pet monkey allegedly attacked a trick-or-treater last week.
Combine that with the three-straight losses, which were all blown double-digit leads and you've got a head coach in Steve Sarkisian, in Year 1, who is probably feeling like he needs to do something to shake things up.
And if leaving his players on the field at halftime is just that, well, so be it.