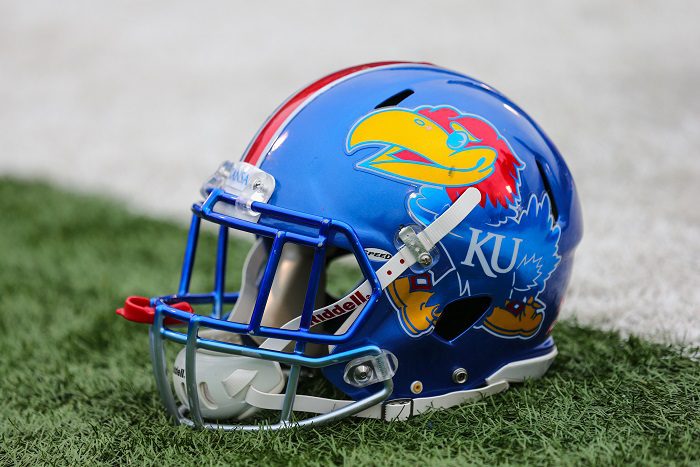 The Kansas State Wildcats dominated the Kansas Jayhawks in the Sunflower Showdown on Saturday with a 35-10 win in Lawrence.
With the victory, Kansas State improved to 6-3 on the season and 3-3 in Big 12 action. It also marked the Wildcats' third-straight win in the Big 12 after an 0-3 start. For the Jayhawks, they fell to 1-8 overall and 0-6 in Big 12 action. The Jayhawks have not won a game since their season opener against South Dakota. Kansas State now has 13 straight wins over Kansas in football.
And it's possible, some frustration was showing in this one for KU, like when Kansas linebacker Gavin Potter hit Skylar Thompson as he was going out of bounds. Naturally, a response came from Kansas State running back Joe Ervin, who pushed Potter. But then Potter flopped in a way that would make LeBron James proud.
Here's the video:
Now if you know the history of Gavin Potter, he certainly likes drama.
And here was the video of how Potter announced his commitment to Kansas a couple years ago.
Needless to say, Potter has a flair for the dramatic, and based on how social media reacted, I wouldn't go to Aggieville any time soon. Then again, depending on what is in store for his football career after KU, he may end up being a personal injury attorney's dream client.