Big 12 News
Oklahoma Stays at No. 8, Oklahoma State Cracks Top 10 in College Football Playoff Rankings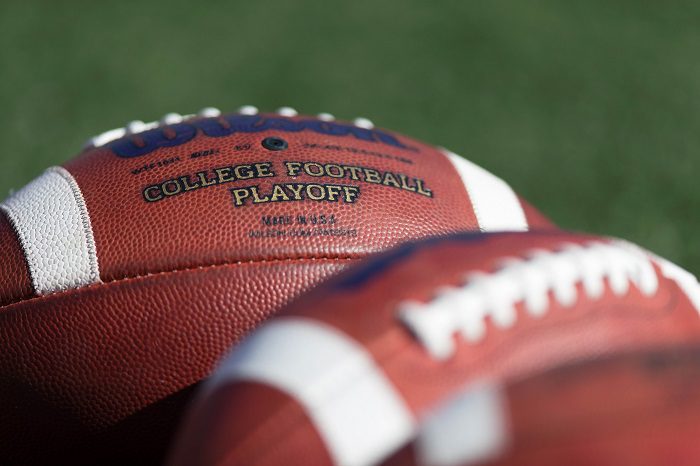 The second edition of the 2021 College Football Playoff rankings came out on Tuesday night, and for the Big 12 Conference, Oklahoma and Oklahoma State have moved into the Top 10 this week.
The Oklahoma Sooners had a bye week after beating Texas Tech last week, but thanks to a couple of Top 10 teams losing, OU has remained at this week. Meantime, the Oklahoma State Cowboys also moved up after an impressive 24-3 win over West Virginia, going from No. 11 to No. 10.
Elsewhere, the Baylor Bears only fell one spot from No. 12 to No. 13 after losing to TCU on Saturday 30-28. In that game, TCU rode new QB Chandler Morris to a huge win just days after the program parted ways with longtime head coach Gary Patterson.
As expected, no other Big 12 teams were ranked this week.
The Cincinnati Bearcats, a future Big 12 member, have moved up from No. 6 to No. 5 after a win over Tulsa on Saturday.
Here's a look at the full Top 25 for the College Football Playoff rankings.
1. Georgia
2. Alabama
3. Oregon
4. Ohio State
5. Cincinnati
6. Michigan
7. Michigan State
8. Oklahoma
9. Notre Dame
10. Oklahoma State
11. Texas A&M
12. Wake
13. Baylor
14. BYU
15. Ole Miss
16. NC State
17. Auburn
18. Wisconsin
19. Purdue
20. Iowa
21. Pitt
22. San Diego State
23. UTSA
24. Utah
25. Arkansas