Texas Longhorns Sports
Audio: Texas Defensive Line Coach Bo Davis to Team: 'Some of You MotherF**kers Need to Get in the Transfer Portal'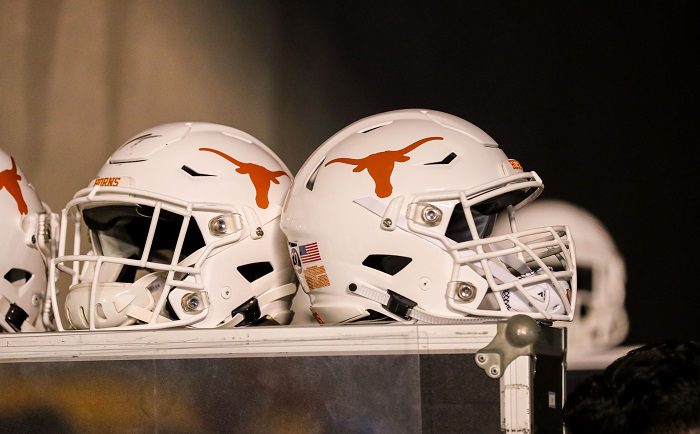 Since 2010, it would be hard to argue that there hasn't been a more disappointing college football program than the University of Texas.
The Longhorns were a force on the football field in the 2000's and still remain as the last Big 12 team to make a national championship appearance back in 2009.
But since Colt McCoy got injured in that Rose Bowl against Alabama, it has been all downhill for the Texas football program. Texas is now on their fourth head coach in the last ten years and over that time span, they have had just one ten-win season.
No matter how many coaches have come through the program it hasn't worked out and no amount of money in the world has been able to fix the problem.
Now, it's Steve Sarkisian's turn to get things turned around in Austin and even though he is still in his first season as the head coach, plenty of folks aren't happy with his current 4-5 record.
Texas is on a four-game losing streak and after their embarrassing loss to Iowa State last Saturday, Defensive Line Coach Bo Davis expressed his feelings after the game. I will be the first to warn you, there is some strong language in the video before you blast the volume up.
To some people, this may be a bit too much. But I am here to tell you that this is nothing. This is not uncommon in the game of football. Whether we like it or not, this is fairly normal. You don't think Nick Saban has said something like this before? Come on.
For those who think Bo Davis is out of line probably have never played the game of football. I have no issue with anything Bo Davis said. In fact, it was needed after a performance like the one Texas had at Iowa State, but I do have one problem.
Why was this recorded? What player let this leak this out to the public? That person is part of the culture problem going on at Texas. What Bo Davis said was for his players and his players only. Do you see Bo Davis recording private conversations with players to social media? The answer is no.
Think about what kind of message this sends to the rest of the team. Is there trust within the program? It certainly doesn't look like it. One could argue that it shouldn't take Bo Davis talking like that to the players. Maybe one of the leaders of the team should relay a similar message to his teammates. Then again, with the last ten days Texas has had, this doesn't surprise me one bit. It's just one of many issues going on down in Austin.