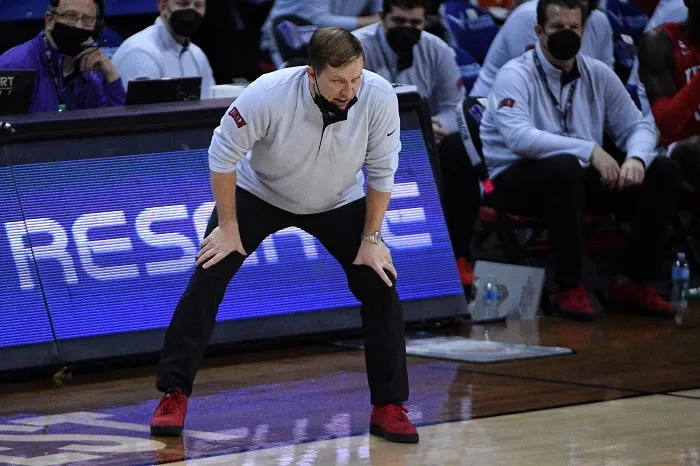 Iowa State's rebuilding job of its men's basketball program continued as the early signing window opened and the Cyclones signed a Top 26 class on Wednesday.
According to 247Sports.com, head coach T.J. Otzelberger's first early signing day yielded the Nation's No. 26 class and the No. 4 class in the Big 12. The Cyclones announced all three signings via a press release.
Otzelberger and his staff pulled three Top 200 national recruits — guard Eli King of Caledonia, Minnesota; forward Demarion Watson of Totino-Grace High School in Minneapolis, Minnesota; and guard Tamin Lipsey, a home-grown product who plays for Ames High School in Ames, Iowa.
King averaged 16 points as a sophomore but missed his junior season with a lower body injury. He has already scored more than 1,000 career points. Lipsey helped Ames to an 18-4 record and a berth in the state tournament last season, averaging 16.3 points and 5.0 assists per game. Watson averaged 12.6 points last season.
Otzelberger likely has more room to either expand this class or take in transfers for the 2022 Class. The Cyclones are down to 12 players at the moment, after three late players moves. The Cyclones dismissed Xavier Foster from the program. Javan Johnson submitted his name to the transfer portal. Blake Hinson left the program a day after Otzelberger talked to all of his players about their "roles" on the team.
The Cyclones opened the season with a 84-73 win against Kennesaw State on Tuesday. The Cyclones host Oregon State on Friday. The Beavers reached the Elite Eight last season.
2022 Iowa State Signing Class
No. 4 in Big 12, No. 26 in Nation (according to 247Sports.com)
Signees (3)
CG Eli King, 6-foot-3, Caledonia (Caledonia, Minnesota) — No. 100 overall recruit, No. 15 at position, No. 2 in Minnesota
SF Demarion Watson, 6-foot-6, Totino-Grace (Minneapolis, Minnesota) — No. 156 overall recruit, No. 38 at position, No. 5 in Minnesota
PG Tamin Lipsey, 6-foot-2, Ames (Ames, Iowa) — No. 189 overall recruit, No. 27 at position, No. 2 in Iowa