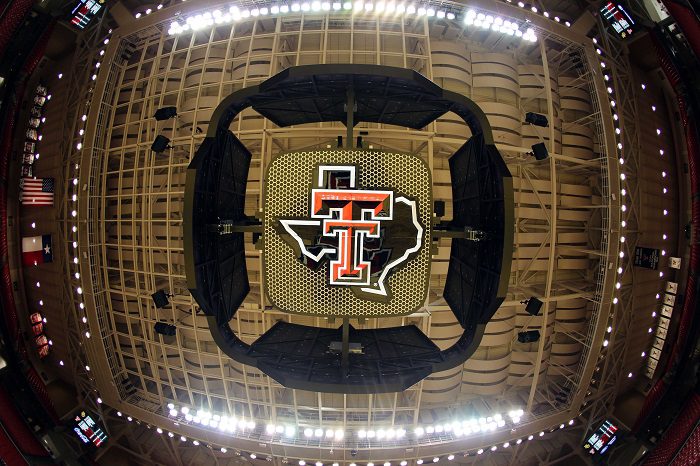 Krista Gerlich won her 300th career game as the Texas Tech Lady Raiders defeated Southeastern Louisiana, 67-45, in their season opener on Thursday night in Lubbock.
The game was beginning of Gerlich's second season as head coach at her alma mater. Gerlich took over at the start of the 2020-21 season, leading the Lady Raiders to a 10-15 overall record and a 5-13 record in the Big 12.
Ella Tofaeono led the Lady Raiders with 18 points, while Taylah Thomas and Rhyle McKinney each had 15 points. Lexi Hightower added 10 points.
Tofaeono nearly had a double-double with nine rebounds. Thomas had a double-double with 10 rebounds.
The Lady Raiders were without leading scorer Vivian Gray, who was out due to an ankle injury. Gray showed up at Big 12 Media Day in Kansas City in a walking boot and on crutches for interviews, but Gerlich called it a precautionary measure. The Lady Raiders were also without guard Bre'Amber Scott.
Gerlich started her coaching career at West Texas A&M, where she turned it into a Division II power, winning 168 games in seven seasons and lead the program to five Division II playoff berths.
Gerlich left WTAMU for UT-Arlington before the 2013-14 season and led the Mavericks for seven seasons. UTA won four games in her first season, but she rebuilt the program to the point where it won at least 20 games in three of her last four seasons in Arlington and secured the program two WNIT postseason berths.
Gerlich, a Spearman, Texas, native, played for Hall of Fame coach Marsha Sharp at Tech and helped the Lady Raiders win the 1993 national championship. She is one of three former Lady Raiders to have their jersey retired.
Texas Tech is working on a four-game homestand to start the season. The Lady Raiders will host Weber State on Nov. 16, Lamar on Nov. 19 and Texas State on Nov. 22.
You can find Matthew Postins on Twitter @PostinsPostcard.
**Want to win a $20 gift card? Go sign up here and join our conversation! The best poster each week wins a gift card to your favorite establishment!**