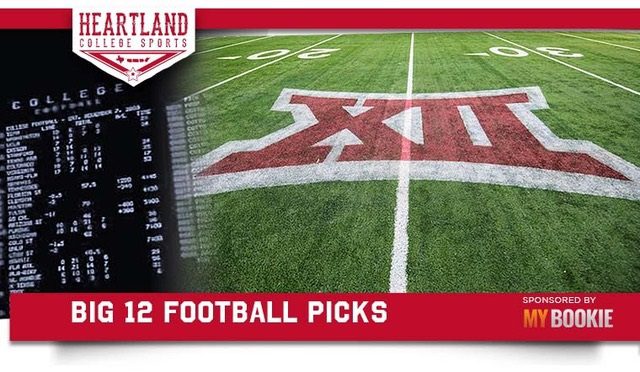 Well it's a new season of college football and that means a fresh slate for my Big 12 football picks against the spread.
Our Week 10 picks went a disappointing 1-3, so we are 22-28-1 on the season, and now it's on to Week 11 with five games to pick. Might be best to fade my picks, let's see.
Baylor vs. Oklahoma
Well, the Baylor Bears are a fairly big home favorite on Saturday against an Oklahoma team that is about to play the hardest part of their schedule. And there is a lot of reason to like the Bears. Baylor is 4-1 against the spread in their last five games against Oklahoma. Their 7-2 against the spread this season, while OU is struggling at 4-5. Also, how about this tidbit: Oklahoma QB Caleb Williams has yet to start against a team that ranks higher than No. 80 in SP+ defense. Baylor is 19th. Also of note: Between 2019-20, Aranda defenses held OU's offense to 295.5 YPG and 4.9 yards per play. In all other games, OU averaged 532 YPG /7.7 YPP.
I'll take my chances with the home dog.
The Pick: Baylor +6 (buy 1/2 point)
&bsp;
Kansas State vs. West Virginia
The Mountaineers have won five in a row against the Wildcats and are 4-1 against the spread over that stretch. While the Mountaineers got rolled by Oklahoma State last week, they were due after two solid wins. Meantime, K-State has won three in a row, but against three of the four worst run defenses in the Big 12 in Texas Tech, TCU and Kansas. That's how KSU wants to win games, and I believe the WVU run defense can bottle them up a bit and keep this game close, if not maybe pull off the win.
The Pick: West Virginia +7 (buy 1/2 point)
Texas Tech vs. Iowa State
This is a feel pick as much as anything. TTU is fired up after the hire of Joey McGuire and the players will be looking to impress their new head coach starting this weekend. Plus, the fans will be juiced and they look ahead to a new tenure. Meantime, Iowa State is not a great team against the spread to begin with and they could be caught looking ahead to Oklahoma next week. The Cyclones may escape with a win, but I'll take the home dog with double digits.
The Pick: Texas Tech +10.5
&bsp;
Texas vs. Kansas
Boy does Texas need a break. They've lost four in a row for the first time since 2010 and they continue to have multiple off-field issues and drama unfolding. Kansas has been outscored 90-13 since they nearly beat OU, and given how badly Steve Sarkisian needs to steamroll someone, Saturday is his chance.
The Pick: Texas -29.5
Oklahoma State vs. TCU
The Cowboys get to the quarterback better than anyone in the league with 30 sacks this season, seven more than anyone else. Now they get a quarterback in Chandler Morris, who looked great in an upset of Baylor last week, but he's going to be making his first road start of his career at night in Stillwater. That is a big ask from the Frogs. Plus, TCU's run defense has been one of the worst in the Big 12, which bodes well for Jaylen Warren to get things going and to then open it up for the Pokes with Spencer Sanders. TCU will be hungover after their huge Baylor upset and the Pokes will roll.
The Pick: Oklahoma State -12.5