Oklahoma Sooners
Oklahoma Would be an Underdog vs. Alabama, Georgia, Cincinnati and Ohio State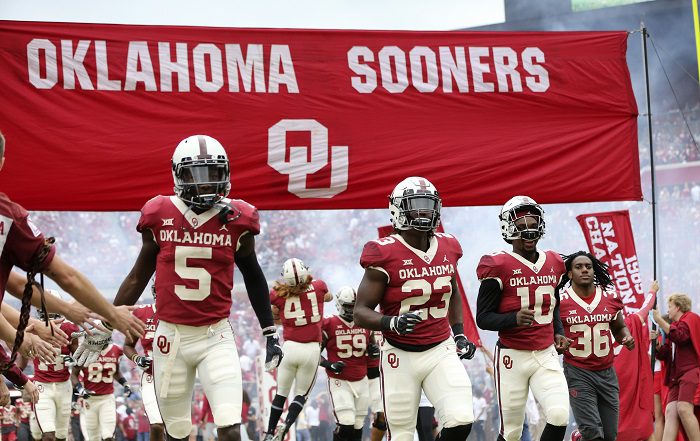 There is still plenty of time to figure out who will be in the College Football Playoff this season, but it's always interesting to get an idea of where Las Vegas' mind is at with a few weeks left in the season.
While the Oklahoma Sooners are on the outside looking in on the Playoff right now, they're still considered a team that has a good chance of making the Final Four.
And with that being said, here's how the oddsmakers would stack up OU against some theoretical opponents in the College Football Playoff, according to BetOnline.ag.
Oklahoma vs. Cincinnati (-3)
Oklahoma vs. Ohio State (-6)
Oklahoma vs. Alabama (-10)
Oklhaoma vs. Georgia (-12)
So the Sooners would be underdogs against any of these teams if they were to meet in a Playoff match up. Based on the fact that OU still has to play the hardest part of its schedule, starting this weekend against the Baylor Bears, I'm not shocked the Sooners aren't getting much love from the oddsmakers at this point.
But if OU keeps winning, and especially if they finish undefeated and make the Playoff, I can't imagine these lines wouldn't tighten up, and they might even be a favorite in a couple of these hypothetical match ups.