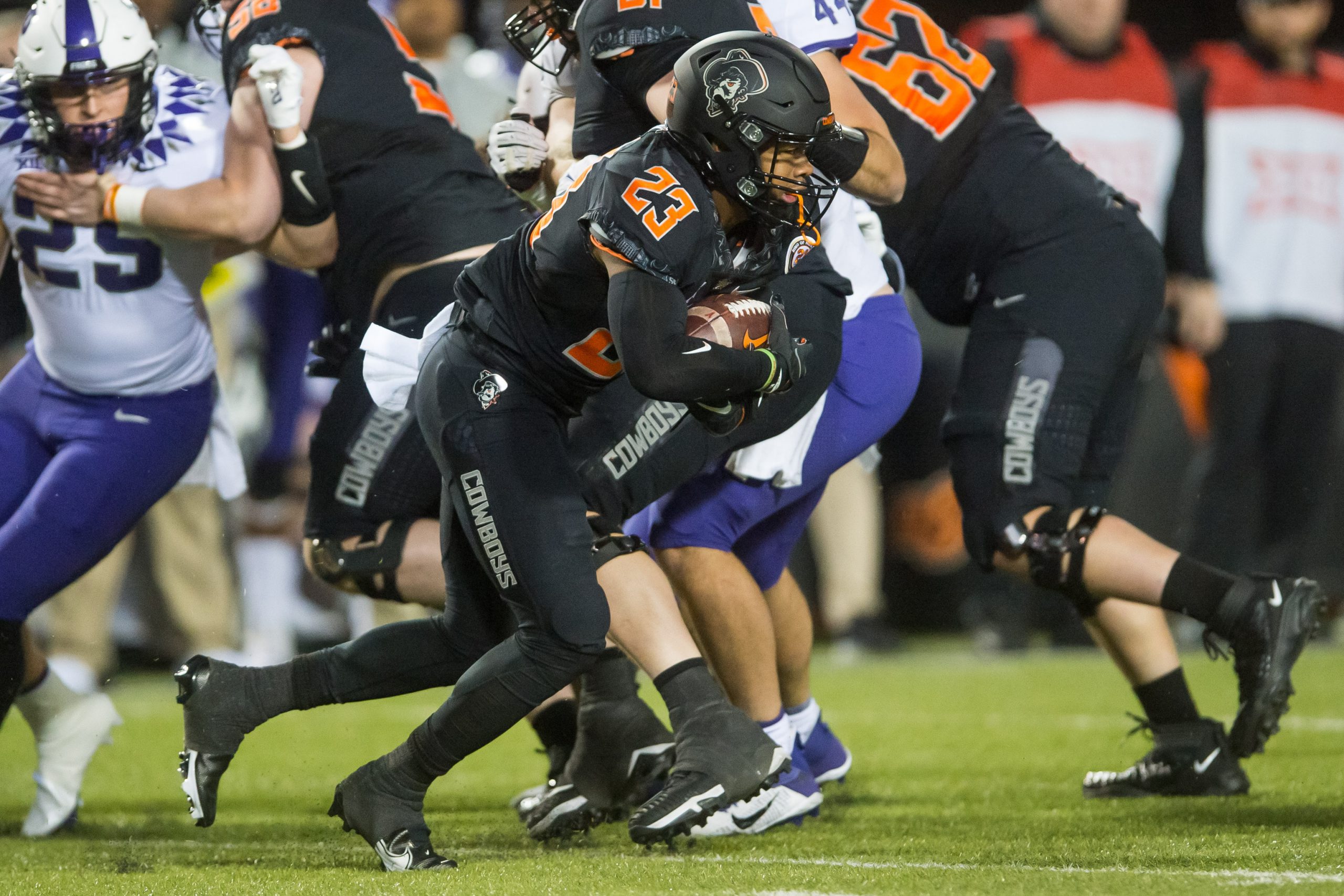 What a weekend of Big 12 football. There were plenty of upsets on Saturday but that was not the case in Stillwater.
TCU was coming off an emotional win against Baylor where quarterback Chandler Morris made his way into the record books. Meanwhile, Oklahoma State was fresh off an impressive victory in Morgantown last weekend.
Despite the weekend full of surprises, Oklahoma State took care of business at home and took TCU to the woodshed in a 63-17 rout. Here are my four thoughts on the Cowboys big win.
1. Oklahoma State Has the Best Defense in the Country
I know Georgia has an outstanding defense but no defense in the nation has impressed me more than Oklahoma State up to this point. Coming into this game, Oklahoma State held back-to-back Big 12 opponents without a touchdown score, and it looked like they would make it three in a row as they held the Horned Frogs without a touchdown for three quarters. By the time TCU found the end zone, the score was well in hand. The Cowboys completely shutdown Chandler Morris who torched Baylor one week ago. I don't care what anyone says, this is the best defense in college football and Jim Knowles needs a raise.
2. Oklahoma State's Rushing Attack Was Fierce
The Cowboys aren't flashy at all on offense, but they are effective when they run the football. Oklahoma State racked up a whopping 451 yards on the ground as they ran rough shot all over TCU's defense. Running backs Dominic Richardson and Jaylen Warren combined for 247 yards and five rushing scores as they led the way for the Cowboys. TCU had no answer for Oklahoma State's rushing attack and give credit to the Cowboys offensive line for paving the way.
3. TCU Still Has Problems
That Baylor win made a lot of us forget about TCU's problems earlier in the season. Chandler Morris had a magical game against Baylor, but he wasn't able to follow it up against a good Oklahoma State defense. The Horned Frogs ran into a buzz saw and were thoroughly outmatched. Plus, the defense still has issues stopping the run as they gave up over 450 yards on the ground. When I look at this team, I wonder what could have been and now all I can think about is who the next head coach will be and not on their remaining games. The Horned Frogs have two games left and with a 4-6 record, they need to win out to get to six wins. With Iowa State and Kansas left on the schedule, I don't see that happening.
4. Is Oklahoma State the Best Team in the Big 12?
With Oklahoma going down and Iowa State falling to Texas Tech, one could argue that the Cowboys are the best football team in the Big 12. They run the football effectively and have the best defense in the conference. Are they a juggernaut on offense? Not exactly but I do believe they have less flaws than some of the other contenders in the conference.