Baylor Bears
Baylor OC Jeff Grimes Listed as Washington Candidate: Report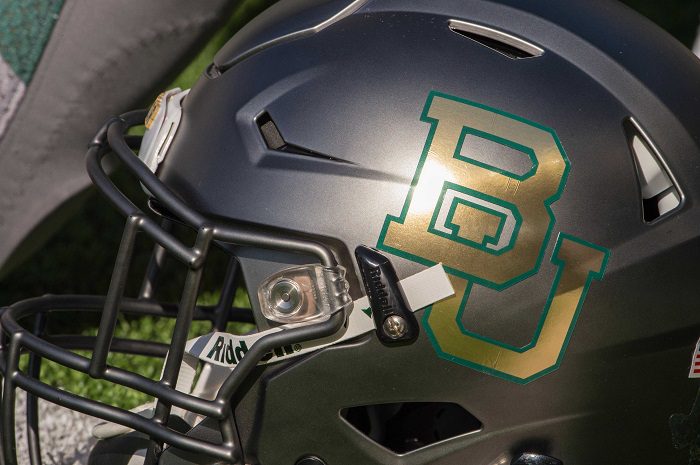 Jeff Grimes and the Baylor Bears are fresh off of a monumental 27-14 win over the Oklahoma Sooners on Saturday. Grimes and his unit executed an amazing game plan that culminated in nearly 300 yards on the ground against an above-average front-seven for OU. Baylor is now 8-2 through 10 games, a far cry from their 2-win season in 2020.
With that kind of improvement in one year, the rumor mill was sure to fire up at some point and it didn't take long. Washington Head Coach Jimmy Lake was fired on Sunday in the midst of his second year with the program, and CBS Sports' Dennis Dodd has named Jeff Grimes as one of the top candidates to replace him:
"Grimes has put together back-to-back spectacular years at BYU and Baylor. In his last year at BYU in 2020, he coached Zach Wilson, who threw for 3,700 yards and only three interceptions. The Cougars were third nationally in scoring and No. 1 in yards per play. This season at Baylor, Grimes has taken a former linebacker Gerry Bohanon and made him a legit run-pass threat. Abram Smith is a 1,000-yard rusher. Grimes called an amazing game in Saturday's upset of Oklahoma."
The Washington job seems like a perfect fit for Grimes, and he is already familiar with playing football in the West. Grimes coached at Arizona State ('01-'03) Colorado ('07-'08) early in his career and also coached two stints at BYU ('04-'06, '18-'20). When he was hired at BYU in 2018 as the Offensive Coordinator, it was his first time as a full-time coordinator and he has shown a proficiency to build explosive offenses, as noted above.
Washington could be a perfect opportunity for Grimes to build strong running-game and couple it with a defense that leads the Pac-12 in points per game (21.2). A team like that could contend for the Pac-12 Title but, let's not get ahead of ourselves because there are other strong candidates out there. Oregon's Offensive Coordinator Joe Moorhead would be a great fit at Washington, as well as Jay Norell, the head coach at Nevada.
If the Bears keep rolling through the regular season that has Kansas State (7-3) and Texas Tech (6-4) remaining, it is likely that Grimes will be a candidate for several openings across the country. Thus is life in the college football world; when your coordinators have success, they will be given an opportunity to run the ship elsewhere. You don't have to look very far for a perfect example; Baylor Head Coach Dave Aranda was the DC for that historic 2019 LSU team that won a National Championship.