Big 12 News
Big 12 Conference Announces Week 13 Kickoff Times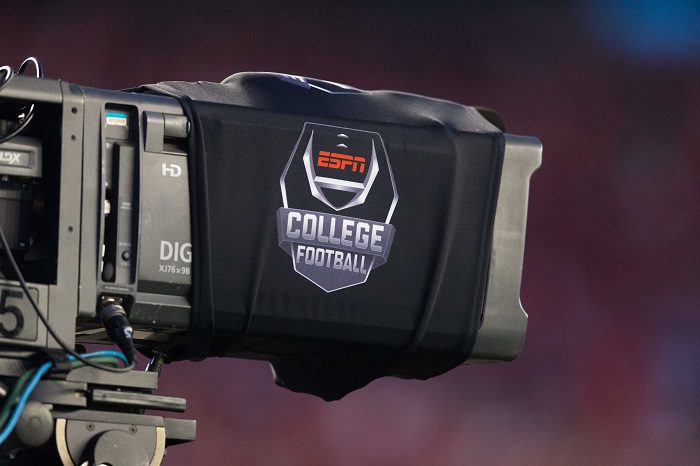 The Big 12 Conference has finalized kickoff times for the Week 13 slate of games on November 27th, 2021. Two games will be played on Black Friday and the final three contests will air on FOX Sports 1 and ABC on Saturday.
Here's a look at when each game kicks off on the final week of the regular season.
BIG 12 WEEK 13 KICKOFF TIMES
Friday, 11/26
Kansas State at Texas – 11am CT on FOX
TCU at Iowa State – 3:30pm CT on TBA

Saturday, 11/27
Texas Tech at Baylor – 11am CT on FS1
West Virginia at Kansas – 6pm CT/ 7pm ET on FS1
Oklahoma at Oklahoma State – 6:30pm CT on ABC
The Big 12 has yet to announce which TV Network will broadcast the TCU-Iowa State game, but it will be on FOX or FS1. Kansas State will visit Texas at 11am on Black Friday, which means you will have to skip the doorbuster sales to catch that one FOX. On the final Saturday of the regular season, Texas Tech will visit Baylor in the first annual Joey McGuire Bowl at 11am on FS1. West Virginia and Kansas should be a snoozer and got the 6pm slot on FS1 that will be overshadowed by what could be the Big 12 Game of the Year.
The annual meeting between Oklahoma and Oklahoma State gets the primetime window on ABC and should be a fun one. Depending on how things play out in Week 12, Bedlam could be a preview of the Big 12 Championship the following weekend. That game will be played on December 4th, at 11am CT on ABC.