Oklahoma Sooners
Oklahoma Still Has Best Big 12 Odds to Win National Championship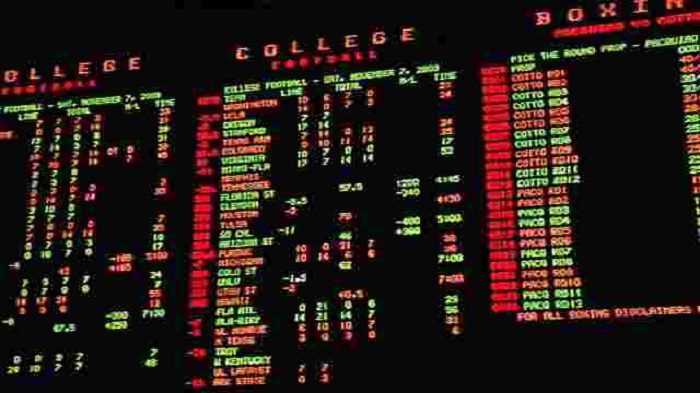 Despite its 27-14 loss to Baylor on Saturday, Oklahoma still has the best odds in the Big 12 to take home the College Football Playoff National Championship Trophy. According to BetOnline.ag, the Sooners are 25/1 to win the National Title, trailing only Oregon (20/1), Alabama (17/4), Ohio State (4/1), and Georgia (10/13). The Sooners were 9/1 last week and had the fourth-best odds in the country before the loss.
It's hard to imagine that being the case, especially with how the Sooners looked in Waco on Saturday. There have been several close calls for Oklahoma, and it finally caught up to them when they played a team capable of making them pay for their mistakes.
Only two teams in the Big 12 are currently listed on the board, and the other is Oklahoma State, which now sits at 40/1 odds to win it all. Fresh off a 63-17 victory over TCU, Oklahoma State is playing its best football at the right time. The Cowboys currently rank top-five in the FBS in Total Defense, Rush Defense, Third Down Defense, Sacks, and TFLs. That is a recipe for success if you are Mike Gundy and the Pokes.
It's hard to bet against Georgia this season, but Oklahoma State at 40/1 is dripping with value. The Cowboys are playing similar football to Georgia as of late, surrendering only one offensive touchdown in their last 12 quarters of action. If you are betting strictly on value alone, ride with the Cowboys.
Oklahoma has the talent on its roster to win a national title, but they have yet to put it together this year and in all likelihood has squandered its chance at a title with a loss in Week 11. 25/1 odds to win it all are great with that kind of talent, but the path for the Sooners to make it into the final four seems all but gone at this point.
Both teams will get a chance to show that they belong when the Sooners and Cowboys clash on November 27th, at 6:30 pm on ABC.