Big 12 News
Three Takeaways from Week 1 of Big 12 Women's Basketball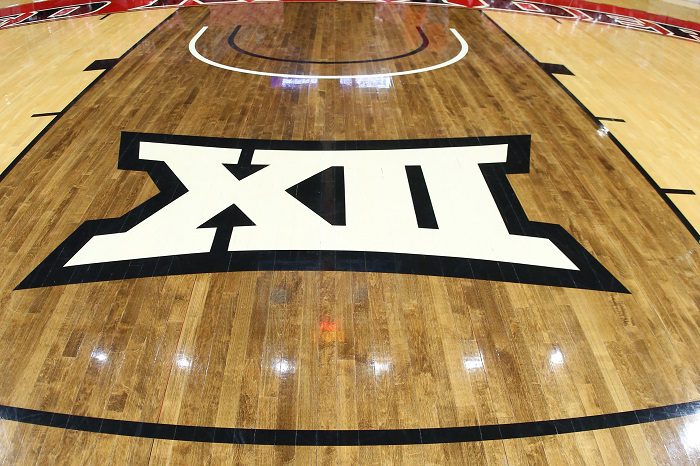 The Big 12 Conference opened its women's basketball season last week. And, overall, it was a mighty success. Just some of the things that happened last week:
Texas Tech head coach Krista Gerlich won her 300th career game.
Iowa State guard Emily Ryan tied the school record for most steals in a game with nine.
Kansas State center Ayoka Lee broke the school record for most points in a game with 43. Later, she became the latest Wildcat to score 1,000 points in her career.
Baylor and Texas pulled in big recruiting classes.
That, and so much more, happened in Week 1. Here are our three takeaways.
Texas Tough
The most impressive performance of the week was Texas' win over Stanford on the road. While winning a game like that on the road is impressive for a young team, as a Top 25 team, there's always a chance to beat a No. 3 team on the road. But, it was how Texas did it that sticks out.
Texas didn't shoot particularly well at all. In fact, the Longhorns needed Aliyah Matharu to have the quarter of her life (17 points, four 3-pointers) in order to overcome the defending national champions in the final 10 minutes. The offense will likely come along.
But the defense? It's already in March form. At times they rendered Stanford's offense impotent. This is an offense that made a living with mid-range elbow jumpers and 3-pointers during its run to the national championship. Texas took away those elbow jumpers and pushed the Cardinal out to the 3-point line, where Stanford went 4-of-27 for the game. Frankly, the Longhorns wore them out, and as the game went on Stanford didn't have its legs under them from distance.
This is the kind of team head coach Vic Schaefer wants — tough, physical and relentless on defense. It's the same type of defense his mentor, Gary Blair, espoused during stops at Arkansas and Texas A&M. I covered Blair in his final season as head coach at Stephen F. Austin and watched the Ladyjacks give opponents '40 minutes of hell' every game. What I saw out of Texas on Sunday was a reminder of those days.
Defense always travels. Never let anyone tell you any different. And the Longhorns moved up 13 spots in the Top 25 as a result.
Tech's Intriguing Transfers
I watched the Texas Tech game on Thursday, and while I was disappointed Vivian Gray wasn't ready for prime time yet, I got a good look at some of the transfers that second-year head coach Krista Gerlich lured to Lubbock. In fact, four of them were her leading scorers in that 67-45 win over Southeastern Louisiana.
Ella Tofaeono (Texas A&M last season) led with 18 points in just 19 minutes, while grabbing nine rebounds. Taylah Thomas (Arkansas) started and scored a double-double with 15 points and 10 rebounds. Rhyle McKinney (SMU) came off the bench to score 15 points. Lexy Hightower (Division II West Texas A&M) had 10 points and five rebounds.
Texas Tech needed an infusion of talent. The program's last NCAA Tournament was in 2013, and for a program that once won a national championship under Marsha Sharp, that's an unacceptable gap in time. Gray is a high-level scorer, and she was a transfer herself last season (Oklahoma State). She averaged nearly 20 points per game for the Lady Raiders. The only other double-digit scorer last season was Lexi Gordon's 15.7 points per game. Gordon isn't back this season.
So finding Gray some running buddies on the offensive end is key to the Lady Raiders turning this thing around this season. And the transfers that can help don't end with Tofaeono, Thomas, McKinney and Hightower. Another transfer, Bre'Amber Scott, didn't play against SELA due to an ankle injury. She averaged 18 points per game at Little Rock last season.
The only upside to not having Gray on the floor is that Gerlich can get a good look at her transfers and how they fit together in live game action. Then, once Gray and Scott return, she'll have to figure out how it all fits together. But, after one game, it was clear to me that Gerlich has made this program appreciably better from Year 1 to Year 2.
The Century Club
Three Big 12 teams cleared 100 points in a single game during the first week of the season.
Texas and Kansas State happened to do it on opening night. Texas scored an impressive 131-36 win over New Orleans. Yes, the Longhorns outscored the Privateers by 95 points. I don't care how good or bad the teams are, that's impressive.
The Wildcats beat Central Arkansas at home, 103-40. That was the game in which Ayoka Lee set the single-game scoring record.
The third? Oklahoma, with new head coach Michelle Barancyzk. The Sooners beat Arkansas State, 101-89, on Friday during a morning game that saw hundreds of local grade school students come to the game. Perhaps more impressive was OU's win at South Dakota on opening night, 73-71. The Sooners were the rare Big 12 team to open with a true road game, and South Dakota went 19-6 and reached the NCAA Tournament last season.
You can find Matthew Postins on Twitter @PostinsPostcard.
**Want to win a $20 gift card? Go sign up here and join our conversation! The best poster each week wins a gift card to your favorite establishment!**