Baylor Bears
Big 12 Announces Public Reprimand and Fine of Baylor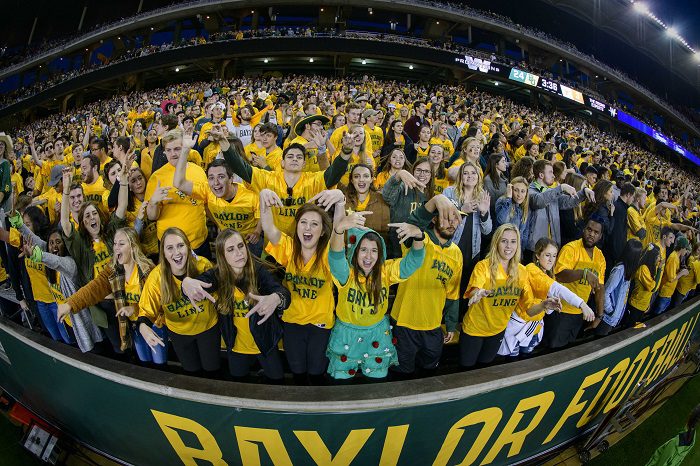 The Big 12 Conference announced Tuesday morning that it has issued a public reprimand and a fine of $25,000 to Baylor University for the way it handled the field storming incident during the Bears 27-14 win over Oklahoma on Saturday. Bob Bowlsby was quoted, stating that:
"We have a duty to ensure a safe game environment that provides the visiting team secure egress from the field for players, staff, and support personnel, and protection of the team bench area… I appreciate Baylor's advance planning and communication, and although well planned, the end-of-game circumstances made its field storming plan impossible to execute, resulting in an interruption of play, impeding the visiting team from reaching their locker room, and damage to OU bench area equipment."
Baylor fans stormed the field on Saturday late in the fourth quarter, unaware that Dave Aranda had called a timeout in order to kick a field goal with three seconds left on the clock. Lincoln Riley was visibly upset with the situation and did not agree with Aranda's decision to kick the field goal or how the field-storming was handled by the officials.
Riley said that Aranda broke a "code of sportsmanship" when he elected to make the final score 27-14, which could prove to be important in tiebreaker scenarios for a bid to the Big 12 Championship. It was a bad look for the Sooners head coach after an emotional loss and the lack of a penalty enforced by the officials was just salt in the wound.
Baylor will head to Manhattan this weekend to face Kansas State, while the Sooners will host Iowa State in Norman.