Big 12 News
Big 12 Conference Continues Excelling in Olympic Sports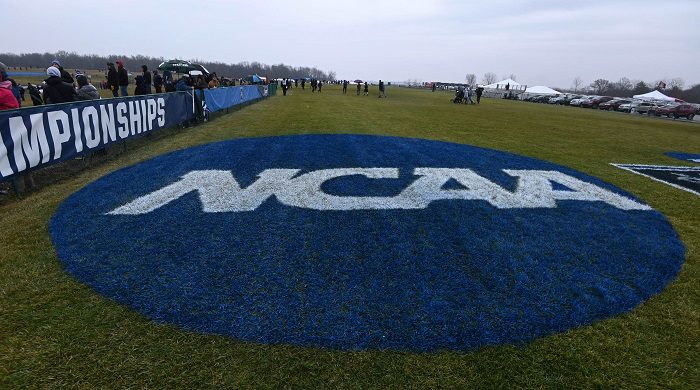 The Big 12 continues to excel in Olympic sports. Schools who are full members of the Big 12 Conference advanced in four different sports this week. 
Women's Soccer
In women's soccer, No.4 TCU drubbed Prairie View A&M 8-0. Junior midfielder Gracie Brian scored a hat trick. Senior defender Brandi Peterson tied a school record with four assists. The Horned Frogs now travel to Piscataway, N.J. for a possibility of two match-ups. The first match comes against Princeton 4 p.m. CST Friday. If TCU wins, they will play the winner of No.1 Rutgers vs. Saint Louis on Sunday. 
Future Big 12 member No.4 BYU also advanced with a 6-0 victory over New Mexico. Breckin Mozingo scored two goals for BYU. It was just 1-0 at halftime, but BYU notched five goals within an 18-minute span during the second half. BYU now faces Alabama 3 p.m. CST/2 p.m. MST Thursday in Charlottesville, Va. The winner faces the victor of No.1 Virginia vs. Milwaukee Saturday.
It wasn't a perfect first round for the Big 12 though. Future SEC member Texas lost 2-0 at SMU. 
Cross Country
The Big 12 Conference is doing quite well in cross country. Three current Big 12 members plus future Big 12 member BYU earned automatic qualification to the NCAA Men's Cross Country Championships. Oklahoma State won the Midwest Region Championships with 43 points, finishing ahead of second place Iowa State. Both earned automatic bids. While the Cowboys took the team championship, it was Iowa State's Wesley Kiptoo who took the individual championship finishing in 30:17.81. The Cowboys placed four individuals into the Top 10. Texas won the South Central Championships with a score of 35. Haftu Knight won the individual championship, finishing in 30:10.4. Longhorns Rodger Rivera and Yaseen Abdalla finished in third and fourth respectively.
Future Big 12 member BYU won the Mountain Regional Championship. Defending National Champion Conner Mantz was the first to cross the finish line again. He will look to build upon his time of 29:39.6. Casey Clinger finished in third place. 
Oklahoma State and West Virginia scored automatic berths on the women's side. Iowa State and future Big 12 member BYU secured at-large berths. Minnesota won the Midwest Regionals with 45 points, but it was Iowa State's Callie Logue who secured her third consecutive Midwest Regional Championship. She finished in 20:45.08. Not far behind was Oklahoma State's Taylor Roe taking second place in 20:46.27. In the team standings, Oklahoma State took second place while Iowa State finished in third. BYU and Texas also finished in third place in their regional championships. However, BYU snuck in with the at-large berth while all but one Longhorn will be sitting at home this season. Beth Ramos finished in seventh to secure her spot as an individual at the NCAA Championships. The NCAA Cross Country Championships are set to start at 10:20 a.m. EST/9:20 a.m. CST/8:20 a.m. MST Saturday at Apalachee Regional Park in Tallahassee, Florida. 
Men's Soccer
Finally, West Virginia men's soccer was selected as the No.11 seed in the NCAA Men's Soccer Tournament. The Mountaineers will receive a first-round bye. Their second round matchup will be against the winner of Virginia Tech and Campbell Sunday at Dick Dlesk Soccer Stadium in Morgantown, W.Va. The time is to be announced. West Virginia is an associate member of the Mid-American Conference as the Big 12 Conference does not sponsor men's soccer. West Virginia is the only current member who sponsors men's soccer. UCF is the only future member to sponsor men's soccer. It is unlikely the Big 12 Conference will sponsor this sport in the near future with only two schools sponsoring the sport currently.