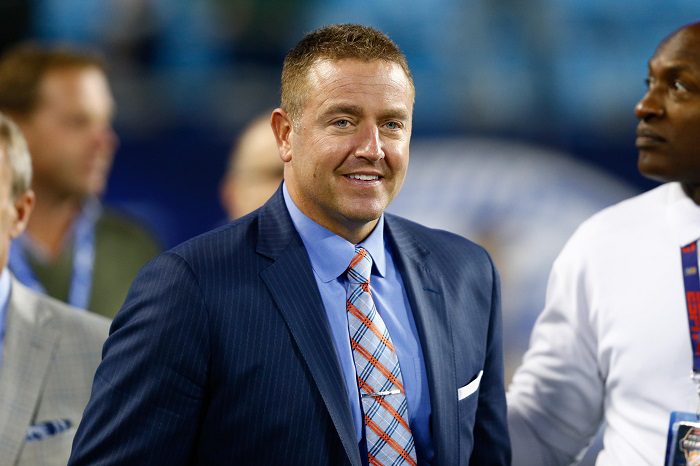 The latest College Football Playoff rankings came out on Tuesday night and it was the Oklahoma State Cowboys leading the Big 12 Conference in the No. 9 spot.
While there's certainly plenty to gripe about regarding whether or not the Cowboys, and the entire Big 12, are getting enough respect from the College Football Playoff committee, at least one top analyst is liking what he's seeing from the Pokes.
Here's what ESPN analysis Kirk Herbstreit had to say after the latest rankings:
"Look out for Oklahoma State. They have played very good football all year. Their defense has been as good as anybody's around the country as far as consistency. They play defense, it's old school, they run the football, they try not to turn the ball over and win with field position and defense and Spencer Sanders, it helps having him as a steady hand. When he's on and not turning it over and creating with Jaylen Warren running the football, they're dangerous."
Here's the full video of Herbstreit's comments:
In the rankings, the Cowboys moved up one spot from las week and benefited from Baylor's 27-14 victory over the Oklahoma Sooners on Saturday. That was the Sooners' first loss of the season, and the Sooners were No. 8 in last week's College Football Playoff rankings.
The Sooners dropped to No. 13, while Baylor moved up from No. 13 to No. 11.
Oklahoma State has two games remaining — a Saturday matchup with Texas Tech in Lubbock and the annual 'Bedlam' showdown with the Sooners on Nov. 27 in Stillwater. Win both and the Cowboys would be guaranteed a berth in the Big 12 Championship Game in Arlington, Texas, and keep themselves in the CFP hunt.