Big 12 News
QB Jalon Daniels to Play Final Two Games for Kansas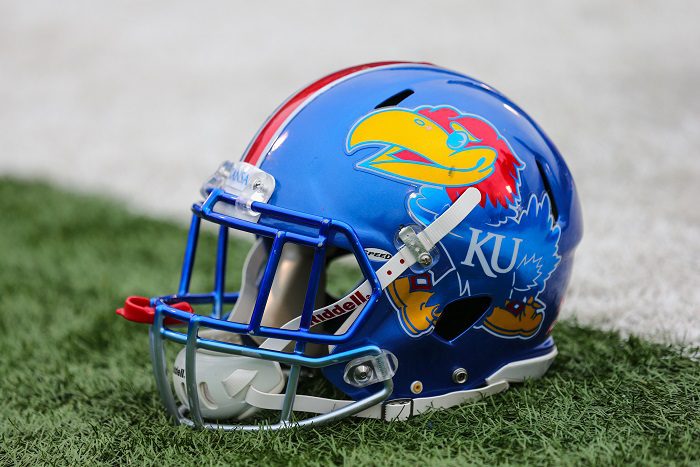 Jalon Daniels led Kansas to a program-defining upset over Texas in Austin on Saturday night, and it sounds like he made quite the impression on head coach Lance Leipold. According to Jesse Newell of the Kansas City Star, Daniels will be the starter for the Jayhawks' final two games of the year:
Newell also tweeted that the decision to play was ultimately up to Daniels and his family because playing another game would mean burning his redshirt:
Daniels, a sophomore, had planned on redshirting this year but after starting quarterback Jason Bean was injured, and backup Miles Kendrick suffered a season-ending leg injury against Kansas State, Daniels was thrust into action and has made the most of his time under center. Daniels went 21 of 30 for 202 yards and three touchdowns through the air and added another score on the ground in Saturday's 57-56 overtime victory over Texas.
His total stats on the year are telling: 37 of 55 (67.3%) for 356 yards, 4 touchdowns, 0 interceptions, and a passer rating of 145.6. Kansas is a better football team when Daniels is on the field, and he proved that by giving the Jayhawks their first road win in Big 12 play since 2008.
Kansas will have a chance to get back-to-back victories this weekend when they TCU; something they haven't achieved since 2018.