Big 12 News
Big 12 Conference Suspends Texas Tech Radio Announcers For One Game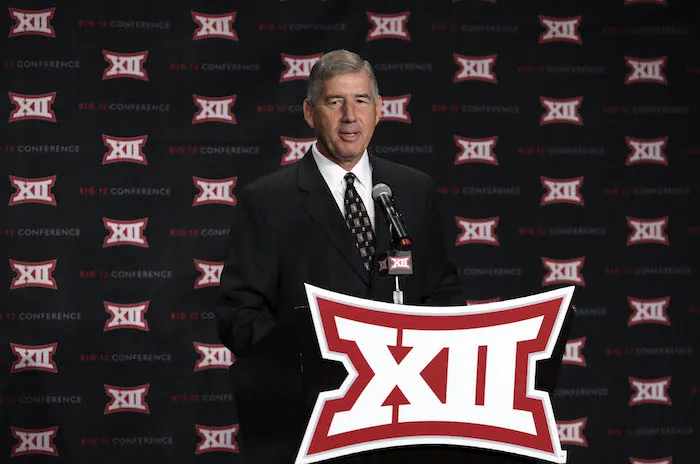 When Texas Tech takes on Oklahoma State on Saturday night, the Red Raiders typical broadcast team won't be on the call.
In news shared on the Big 12's website, the league issued a public reprimand of the Texas Tech radio booth announcers, in accordance with Conference Sportsmanship and Ethical Conduct policies. They have also been removed from announcing the Tech game. These actions were in response to comments made during Tech's win over Iowa State this past Saturday.
Big 12 Commissioner Bob Bowlsby said in a statement, "I understand the roles of the play-by-play and color analyst. However as University representatives they also have an obligation to adhere to Conference policy regarding comments about game officials. The comments by the Red Raider Radio Network booth announcers were contrary to expected levels of respect and professionalism. Questioning the integrity of Conference officials and specifically calling out members of the officiating crew is well beyond appropriate and permissible behavior."
Here's the audio from the Texas Tech broadcast crew where they criticized this broadcast crew for Saturday's game, calling them inconsistent, along with other critiques, including one line where they said the official is acting like he's had a concussion.
Here's Part Two.
And Part Three:
The Texas Tech broadcasting crew includes Brian Jensen on play-by-play and John Harris as analyst. Texas Tech has said Geoff Haxton, the basketball and baseball broadcaster, will be on play-by-play, with sideline reporter Chris Level as the color analyst.
The Red Raiders and Cowboys kick off at 7:00 p.m. CST on FOX with Tim Brando on the TV call.