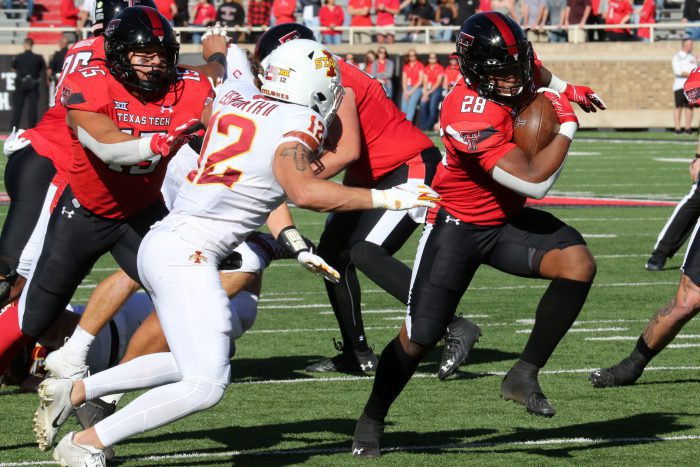 Welcome to Fact or Fiction Friday. Each Friday I give you the opportunity to ask the most intriguing questions in the Big 12 Conference and I will tell you whether they come true or if they are set to fail. Let's crack it open and see what we have in store this week.
Is the Big 12 Commissioner pulling a Roger Goodell and being petty with the Texas Tech radio crew?
Fact: Bob Bowlsby isn't a man who gets many breaks when it comes to being in charge of the Big 12. People have been critical of him since he took over and while he did a good job trying to save the Big 12, this was a petty move. I am so sick of seeing the conference sending out these reprimands every week. Football is supposed to be fun and who cares if some radio crew disagrees with officiating. It's not like it's coming from the head coach. The fact that the Tech guys got suspended is laughable and they don't deserve to be kicked out of the booth for any length of time.
Will West Virginia beat Texas and lose to Kansas to finish out the year?
Fiction: The Mountaineers will not only beat Texas this weekend, but they will also take care of business against Kansas on the road. Texas is a complete dumpster fire right now and with the Longhorns traveling to Morgantown, the Mountaineers should pick up the victory on Saturday. I know West Virginia has had their issues but Texas is in a worse place right now. As for the Kansas game, it was a great story to beat Texas down in Austin, but I don't see that translating to more wins for the Jayhawks.
Will a one loss Big 12 team make the playoff?
Fiction: The committee has shown little respect for the Big 12 this season or any season for that matter. Right now, Oklahoma State is the Big 12's only hope to get a team in the playoff and they are currently ranked ninth. That's funny considering the fact that the lowest-ranked team to ever make the playoff at this point was also ranked ninth. I would say that whether Oklahoma or Oklahoma State wins out, they still wouldn't make it in. I hate to burst anyone's bubble here, but it needed to be said.
Will new Texas Tech head coach Joey McGuire retain any of the current staff at Tech?
Fact: Normally new coaches want to bring in their own guys but there is one man in particular who could be sticking around. That of course is none other than current interim head coach Sonny Cumbie. He was brought in by Matt Wells to be the offensive coordinator and when Wells got canned, Cumbie took over. Sonny is a smart coach who has been calling plays for a while and I could see him being kept on the new staff as the offensive coordinator.
Will Oklahoma lose to Iowa State and Oklahoma State?
Fiction: I know the Sooners are down at the moment after their loss to Baylor, but I don't see Lincoln Riley ending the regular season on a three-game losing streak. The man is 14-1 in the month of November since he took over with the lone loss being against the Bears last weekend. Oklahoma will get things figured out and I don't see a scenario where they lose to both Iowa State and Oklahoma State. At worst, they will split the games.
Will Iowa State will win more games in 2022 than this year?
Fact: I could see the Cyclones finishing this season with a 7-5 record at the end of the year. If they win their bowl game then it would bump up to 8-5 but let's stick with the regular season here. Sure, the Cyclones will lose a ton of talent from this 2021 team that has underachieved but do I see the 2022 team being worse than that? I honestly don't. Iowa State has a decent schedule next year where they could go 8-4 or maybe even 7-5 like I think they will this season. I would lean towards 7-5 next season but to me, that's a win when you compare it to what this team should have done.