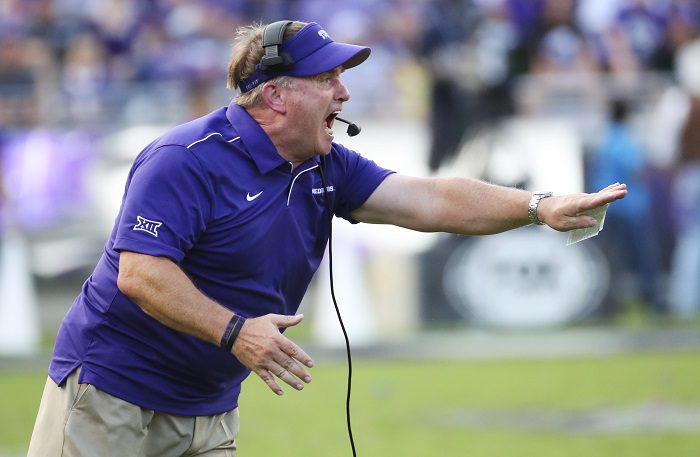 It has been nearly three weeks since Gary Patterson resigned as TCU's head coach after a 3-5 start to the season, and it sounds like he is already being considered elsewhere. According to a report from Dennis Dodd of CBS Sports, Patterson is a top candidate to replace Justin Fuente at Virginia Tech, who was fired on Tuesday. Here is what Dodd had to say about the former TCU coach:
"Patterson's name popped up for this job as he left TCU. He was nowhere near done with coaching when he was shown the door. It's a fit considering his accomplishments and defensive background. The Hokies could use some defense. Patterson could use a new gig. At 61, he has plenty of song-writin' and defensive-schemin' to go."
I think Dodd is right, it's hard to imagine that Patterson could just drop coaching departing from TCU after a 21-year stint as the head guy in Fort Worth. Patterson will be on the sideline again, it's just a matter of where and Blacksburg, Virginia would be a great spot to take his defensive prowess.
Gary Patterson and his wife Kelsey released a statement yesterday thanking the Fort Worth community, former players, fans, and friends for all of the memories during his tenure at TCU. It almost seems like he was saying goodbye; does that mean that Patterson is already on the move?
It certainly could, but only time will tell.