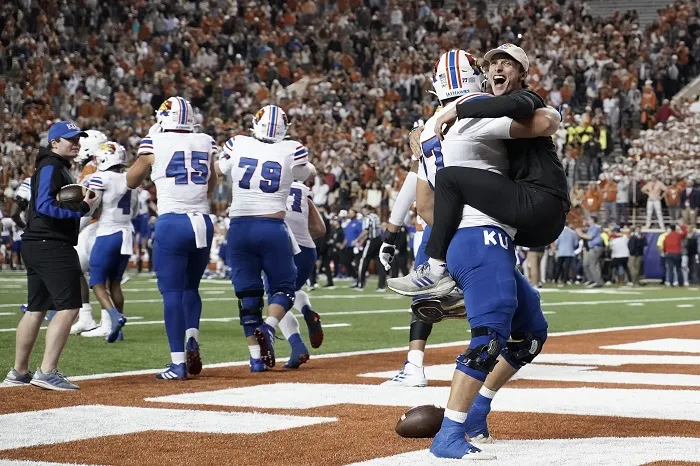 Jared Casey, Kansas Football rising star, is officially a television actor. Well, sort of. After his game-winning catch against Texas last Saturday, Casey was offered an NIL opportunity with Applebee's. From the looks of it, I would say he obliged:
"You always gotta go for two." Cinematic art. *chef's kiss*
I don't think this will be the end of Casey's opportunities after he became an internet sensation overnight. This is the new world of college football. When you do something memorable, you will get opportunities to capitalize off of your accomplishments and that's the way it should be. Good for you Jared.
What Casey helped the Jayhawks accomplish last weekend could prove to be program-defining under first-year head coach Lance Leipold. A win over Texas in your first year, no matter how bad things are in Austin, is something that Kansas football can hang its hat on going forward. Now, they just need to build on it.
They will get their first chance to do so when they host TCU tomorrow afternoon.