Trending Now
Watch: Social Media Dubs Texas Football Struggles to 'One Shining Moment'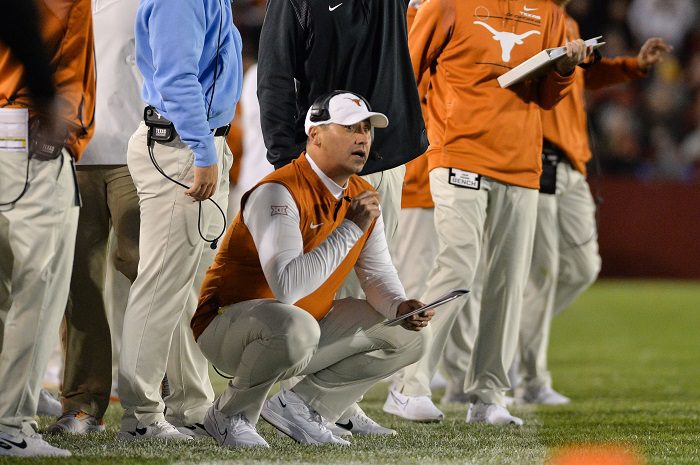 The hits just keep on coming if you're Texas, but you've got to learn to laugh at yourself sometimes, right? Well, Longhorn Nation, you might not be able to help yourselves in this case. A tweet from Texas fan @carebearkieran has gone viral, and I have to admit it's hilarious:
The internet remains undefeated.
If you feel like you've heard the song before, it is played while the winning team cuts down the nets at the conclusion of the NCAA Division I Men's Basketball Tournament (which makes this 100x times better). Who knows, maybe there will be some irony to this come March, and the Texas basketball team will be the ones getting the last laugh.
Texas has been historically bad this season, and the off-field issues have turned the program into this. Things will get better for Longhorn fans because they can't get any worse. It sounds like there is confidence amongst the administration that the right people are in place to turn this around, so the future looks brighter in Austin.
Texas will try to turn things around this weekend when they head to Morgantown to take on West Virginia.