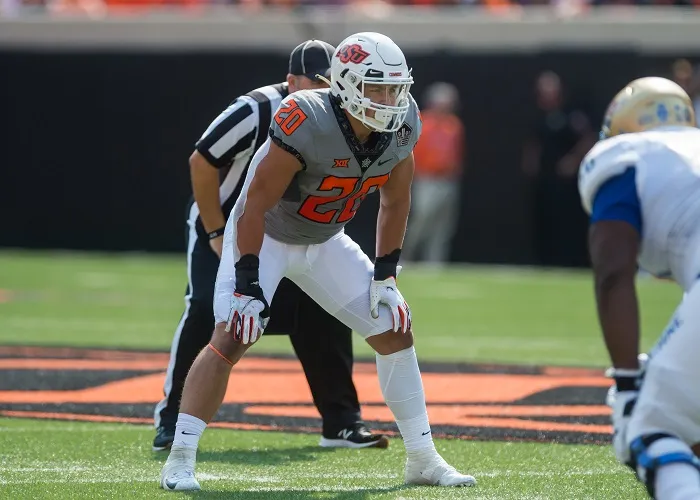 The finalists for the Dick Butkus Award, awarded annually to the nation's best linebacker, were released on Monday and to many's surprise Malcolm Rodriguez was not on that list. Rodriguez is the leader of an Oklahoma State defense that ranks top-five in nearly every major defensive category, yet he is not being recognized as one of the best at his position. He responded to being snubbed on Twitter in the exact manner you would expect from a player of Mike Gundy:
Rodriguez and the Cowboys still have everything in front of them this season, and hoisting that Big 12 trophy would trump any individual award. The Cowboys haven't won a Big 12 Championship since 2011, their first conference title since 1976.
Those surrounding Rodriguez poured out their appreciation for him as well:
It's clear that people around the Oklahoma State program feel that No. 20 deserved more credit than what he is being given and it's hard to argue that. The senior from Wagoner, Oklahoma has amassed 95 tackles this season, good for third in the conference, and has forced three fumbles which puts him at 13th in the nation in that category. Rodriguez has ranked in the top four of the Big 12 in tackles every year since 2019 and was 12th in 2018 as a freshman. Needless to say, he has played a lot of football and played it well.
Oklahoma State will host Oklahoma on Saturday night at 6:30. The Cowboys have already clinched a spot in the Big 12 Championship Game and will play either Baylor or Oklahoma in Arlington next week.