Big 12 News
SMU Confidence 'Waning' on Ability to Keep Sonny Dykes, Signs Point to TCU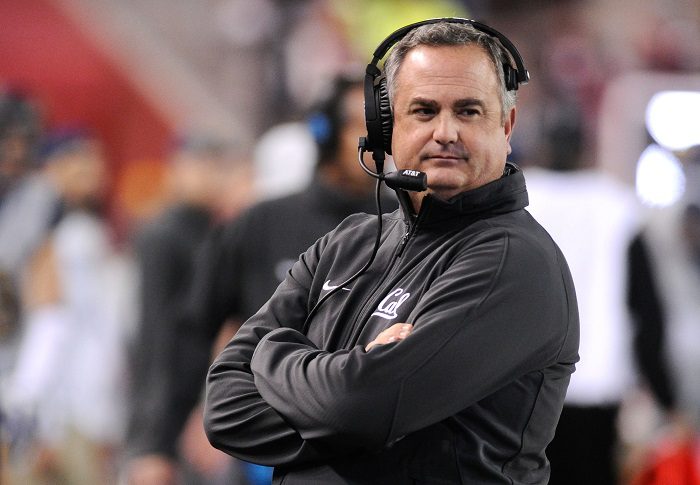 SMU was manhandled this weekend by future Big 12 member Cincinnati, but things could get worse for the Mustangs; they could be losing their head coach to the conference as well. According to a tweet from Joseph Hoyt of Dallas Morning News, SMU's confidence in keeping Sonny Dykes is "waning."
There are rumors circling the internet that Dykes accepted the position last week, but this report seemingly confirms the alternative. Drew Davison of the Fort Worth Star-Telegram confirms this report from the TCU side of things as well.
Dykes and Louisiana head coach Billy Napier are the names to watch for the TCU job and it seems like Dykes might be taking the lead here. Napier is rumored to be more interested in the LSU and Florida jobs in the SEC and at this point, it looks like he is exploring those options.
With the final game of the regular season coming, it won't be long before an official report is made, but for now, all things point to Sonny Dykes being the guy to step into Gary Patterson's shadow. Whether it ends up being Dykes, Napier, or somebody else entirely, replacing Patterson's legacy in Fort Worth will be a monumental task. Patterson is the winningest coach in TCU school history with 178 wins and has a winning percentage of .706 that would rank fourth among all active FBS coaches.
TCU finishes the regular season by traveling to Iowa State where they are currently 14.5-point underdogs. The Horned Frogs must win to reach bowl eligibility.