Big 12 News
Texas Expected to Have Open Quarterback Competition in 2022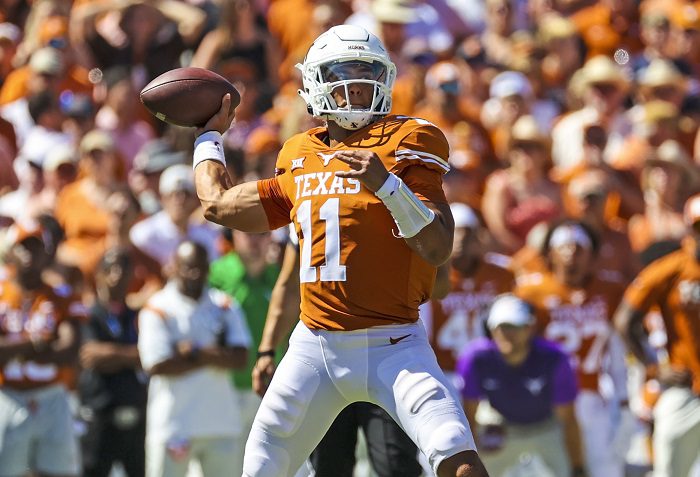 Texas is not going bowling in 2021, the first time that has happened since 2016 under Charlie Strong. If they can't find a way to beat Kansas State this weekend, they will have finished the season on a seven-game losing streak with a record of 4-8. On top of that, if Kansas was to defeat West Virginia and Texas did indeed lose, the Longhorns would finish dead last in the Big 12.
Those kinds of results will spark change, and not necessarily at the head coach position, yet. According to Brian Davis of the Austin American-Statesman, Steve Sarkisian expects to have an open quarterback competition in 2022:
This would be an interesting development for the Longhorns, given that starter Casey Thompson has had a tale of two seasons and will be a senior next year. Maalik Murphy, a talented four-star Texas commit, has the intangibles to contribute immediately and could have a chance to do so. Then, there is the transfer portal. There are always quarterbacks unhappy with their situations around the country, and Texas is an easy sell if the race is open. The possibilities are endless for the Longhorns and they need to pick an option and run with it if they want to turn things around heading into 2022.