Big 12 News
Sonny Dykes Declines to Speak About TCU Reports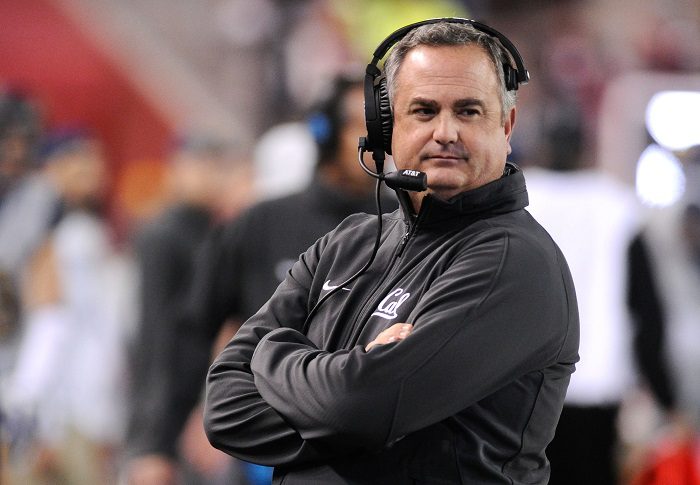 It's no longer a secret that Sonny Dykes looks to be the next man up at TCU, but nothing is set in stone until pen meets paper. According to Joseph Hoyt of Dallas Morning News, Dykes declined to speak about the report that TCU was zeroed in on him as their next head coach but did say that he spoke with his team about the rumors:
Reports came out early Monday morning that SMU's confidence in keeping Dykes was "waning" and this new report certainly adds the pile of evidence suggesting that Dykes and TCU are inevitable at this point. Plus, It would be odd to address your team about something if there isn't any merit to the reports, right? There is a lot of smoke coming out of Fort Worth about this report, and where there is smoke there is almost always fire.
Dykes currently has the SMU Mustangs at 8-3 (4-3) while scoring 38.9 points per game, the ninth best scoring offense in the country. TCU currently ranks 58th in scoring offense with 30.0 points per contest.
Jerry Kill and the TCU Horned Frogs travel to Ames, Iowa this week and have a chance to get to a bowl game with a win. The Cyclones are currently favored by 15.0 points according to Ceasars Sportsbook.