Big 12 News
TCU QB Max Duggan Wants to Stay in Fort Worth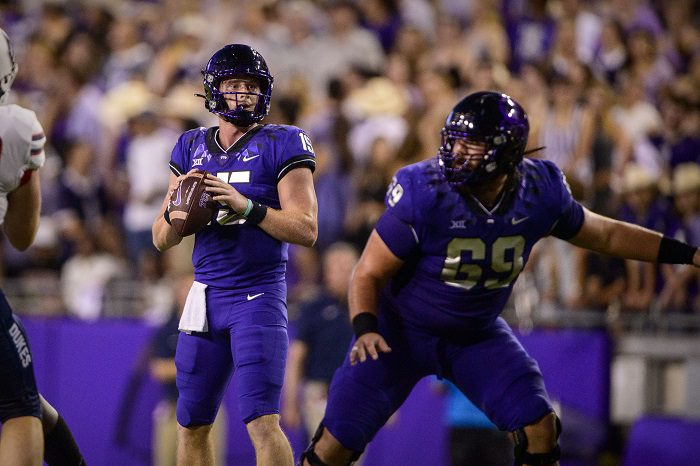 When a coach leaves a program in 2021 the Transfer Portal is like a pair of open arms welcoming players into new and wonderful situations; in reality, it doesn't usually pan out that way. Players enter the portal and put their scholarships in jeopardy and sometimes never land on their feet somewhere else.
Max Duggan isn't one of those players. It is widely known that Duggan's resolve and toughness is unmatched; he's been playing games with a broken bone in his foot this year. Well, it sounds like loyalty is something you can add to the list of words describing Duggan.
According to Drew Davison of the Fort Worth Star-Telegram, Duggan will remain with the program through the coaching transition:
That's a good sign of leadership from the junior signal-caller, and a promising characteristic to build around for whoever takes the reigns in Fort Worth. Duggan has been good working through injury this year and has thrown 14 touchdowns to five interceptions on the year while completing 67.5% of his passes in conference play.
Duggan should at the very least be fighting to be the starter at quarterback next season under a new head coach and it looks like he will stick around and do just that.
TCU will play Iowa State on Black Friday and will need a win if they are to get to a bowl game in 2021.