Big 12 News
Three Takeaways from Week 2 of Big 12 Women's Basketball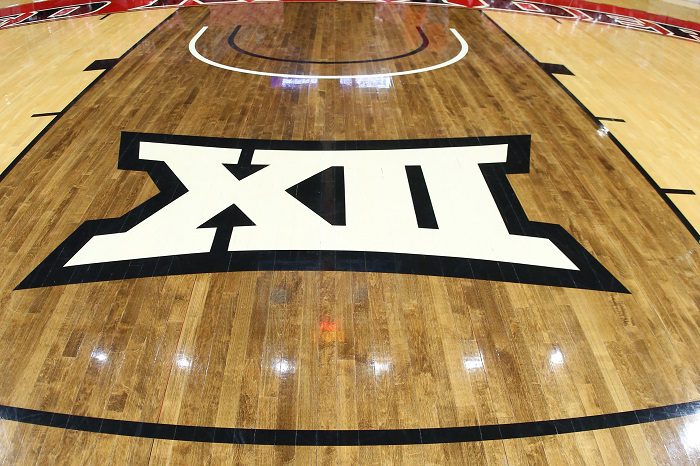 The Big 12 Conference hit Week 2 of its 2021-22 women's basketball season last week. Just some of the things that happened last week:
Vivian Gray returned to Texas Tech and led them to an overtime, come-from-behind win over Lamar.
Kansas State forward Ayoka Lee was the ESPN National Player of the Week.
Oklahoma State 'Remembered the 4' and beat Missouri State.
Ashley Joens of Iowa State and Rhyle McKinney of Texas Tech earned Big 12 honors.
That, and so much more, happened in Week 2. Here are our three takeaways.
West Virginia (finally) played a game
West Virginia's women had the latest season opener of any Division I team. The Mountaineers waited a whole week to host the Saint Francis (PA) Red Flash. And they played like they had been pent up waiting a week to play a game. The Mountaineers beat Saint Francis, 86-33. Now, that sounds like they Mountaineers won with their offense. Well, that's not the case. They won with their defense. It was outstanding. The Mountaineers forced Saint Francis into 35 turnovers. KK Deans led the Mountaineers with seven steals. The pressure was relentless, whether it was in full court or in the half court. It was quite possibly the best defense I saw played all week.
Opponents should get used to the relentlessness. In a 78-58 win over Kennesaw State, the Mountaineers forced 23 turnovers. In the 83-31 win over Radford, the Mountaineers forced 32 turnovers. Granted, these are teams the Mountaineers should beat, since they're a Top 25 team. But the quality of the pressure was consistent from game to game, and that's what head coach Mike Carey has to be pleased about this early in the season.
The defense has supported the scoring, as KK Deans (15.3 points per game) Esmery Martinez (14.7 points per game) and Jasmine Carson (10.3 points per game) all had great weeks.
So if you miss the days of 'Press Virginia,' put on a women's game sometime. The Mountaineers have two big ones coming up in the St. Pete Showcase this week — against Purdue on Thanksgiving Day and against either Florida State or BYU, a future Big 12 rival, two days later.
Baylor should be just fine
Baylor needed a test, and the Bears got one in a road game with No. 6 Maryland on Sunday. It turned out to be a great game, and even though Maryland won, 79-76, I'd have to say that this shows the Bears are going to be just fine this season.
First, NaLyssa Smith appears poised to claim the Wade Trophy again after a double-double — 30 points and 15 rebounds. She shot for volume and percentage and dominated the glass.
Jordan Lewis, the transfer from Alabama, has integrated nicely into the offense. She ended up with 29 points on 12-of-18 shooting. That included a trio of 3-pointers. Sarah Andrews is turning into an intriguing sophomore. She scored 10 points but dished out eight assists and grabbed six rebounds. She's already seven points ahead of her scoring average (4.7 per game) from last season.
If there's anything to worry about its center Queen Egbo's inconsistent start. She followed a quality 22-point, 11-rebound effort against New Orleans with a 3-point, 3-rebound effort against Maryland. But Egbo has a quality track record that leads me to believe that she'll find that consistency soon. She's averaged right at 11 points and seven rebounds her last two seasons.
The Bears are learning a new system under head coach Nicki Collen. But the players are acclimating quickly and the early returns show that the Bears will be a Big 12 contender, even if the road to winning the league crown seems a bit more wide open this season.
TCU's troubles
TCU is the only women's team in the conference with a losing record through three games (1-2). But the Frogs played a pair of quality teams and hopefully they're learning some things about themselves.
The double-overtime loss to Tulane on the road was an opportunity lost. TCU lost, 88-78, and they had a lead in regulation. But, Tulane was undefeated going into the game and, with the win, improved to 3-0. TCU got a great game from Lauren Heard, who had 23 points and nine rebounds, and a double-double from Tavy Diggs (13 points, 11 rebounds) off the bench. But the Horned Frogs are going to remember this one for a while.
They'll remember the loss to North Carolina on Sunday, 79-46, but for much different reasons. The Horned Frogs didn't play well, falling behind 17-8 and then getting blown out in the fourth quarter. TCU shot 32 percent from the floor and no one hit double figures.
North Carolina is a quality program and that's where TCU is trying to get to. As they go into the road trip this week with Saint Mary's and Cal Baptist, TCU is hoping to score two wins. But, more importantly, they're trying to forge an identity, one that will make them tougher in Big 12 play. It starts with trying to win games like the one it lost to Tulane and making the games against teams like North Carolina more competitive.
You can find Matthew Postins on Twitter @PostinsPostcard.