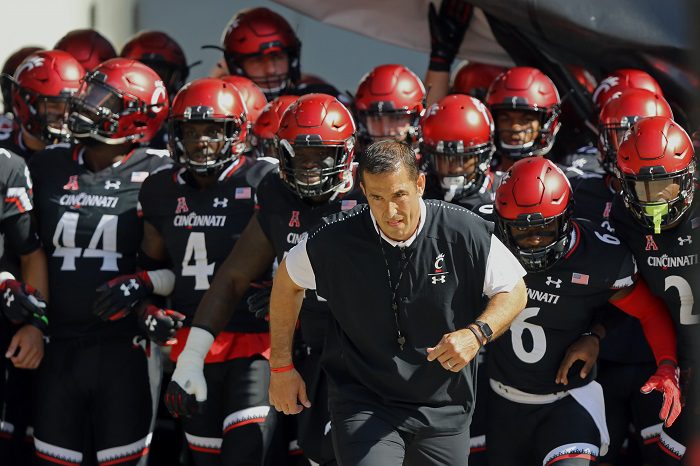 Amid all the rumors, it sounds like Luke Fickell is happy right where he is. According to a report on Wednesday from CBS Sports' Dennis Dodd, Cincinnati Head Coach Luke Fickell will stay with the Bearcats, even though Florida and USC are interested in him as their next hires.
Fickell, who was born in Columbus, Ohio and played defensive line for the Buckeyes, has been the head coach at Cinci since 2017 and has amassed a 52-21 record. He currently has the Bearcats at 11-0 and ranked fourth in the College Football Playoff top 25 rankings, the highest-ever ranking for a "Group of Five" team.
The Cincinnati job will only get better in the near future too since the Bearcats accepted an invitation to join the Big 12 in 2023 or 2024. Luke Fickell probably sees the opportunity to compete in that league immediately, and as a competitor that is a unique scenario that would be very hard to walk away from. Houston and UCF will join Cincinnati in leaving the American Athletic Conference for the Big 12 and BYU will join the Big 12 and leave the ranks of the independents.
Once the Bearcats become a "Power Five" program, they will increase revenue and national coverage as well as get more opportunities at competing for a spot in the CFP, which is set to expand in the coming years. Having a guy like Luke Fickell leading them into a situation like that is something that Cincinnati has to feel good about.