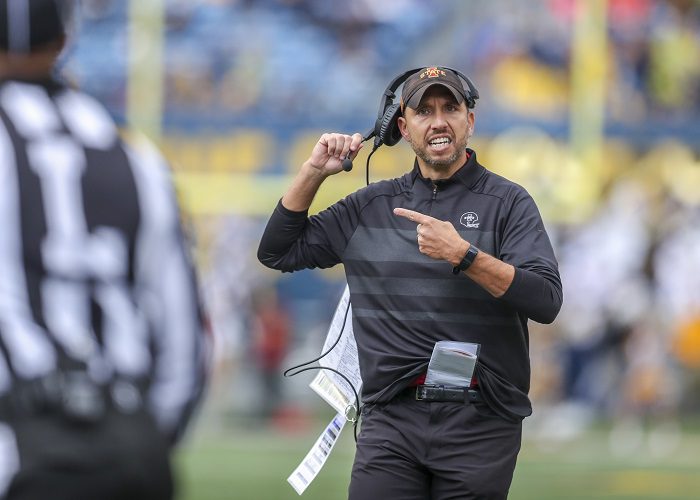 You'd be hard-pressed to find a coach in college football that cares more about his players than Matt Campbell. Today, during the senior day festivities prior to the TCU-Iowa State game, Campbell showed some emotions as he congratulated his seniors on their accomplished careers at Iowa State:
What a moment for Campbell and the Iowa State class of 2022, who has helped shape the Cyclones program into an annual winner. That's no small accomplishment for a team that used to dwell in the bottom three of the Big 12 and Big 8 conferences nearly every season. To put this in perspective, this class of seniors has been in four of the schools 16 bowl games, or 25% of the schools entire postseason. I would say they have left the mark, on both the university and Matt Campbell.
Campbell has always preached to his team about being the "best version of themselves" and I would say that he has squeezed every ounce of talent out of this roster. There will be several names called in the 2022 NFL Draft that hail from Iowa State, and Campbell is a large reason for that.
Iowa State is hosting TCU on senior day in the regular season finale and is currently leading 10-0 in the second quarter.