Big 12 News
Five-Star All-American Wide Receiver Brandon Innis Decommits from Oklahoma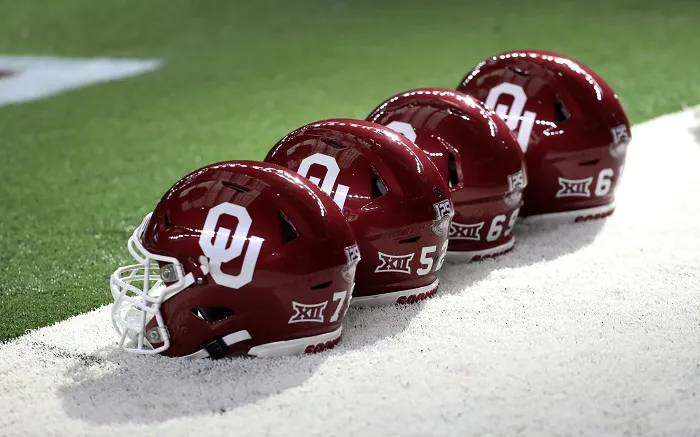 The Oklahoma Sooners have already lost one of their top recruits following the news that Lincoln Riley is leaving OU for USC.
Five-star wide receiver Brandon Innis made his decision to decommit from Oklahoma on Sunday, hours after the news broke that Riley was heading for the sunny skies of Southern California. Innis said in his statement, "I'm grateful for all that God has blessed me with. After a long talk with my family, I have decided to decommit from the University of Oklahoma, and open up my recruitment to all schools!"
According to the 247Sports composite, Innis is ranked as the No. 9 player in the nation and the No. 1 wide receiver in the country in the Class of 2023. The Fort Lauderdale prospect is also ranked as the No. 2 player in the state of Florida.
Oklahoma had the No. 1 class in the nation for 2023, but the class has now dropped to No. 2. However, expect more players to decommit, with lots of questions around quarterback Malachi Nelson, who is the No. 2 player in the nation, and ironically enough from, yes, you guessed it: California.