Big 12 News
Lincoln Riley: 'I'm Not Going to be the Next Head Coach at LSU'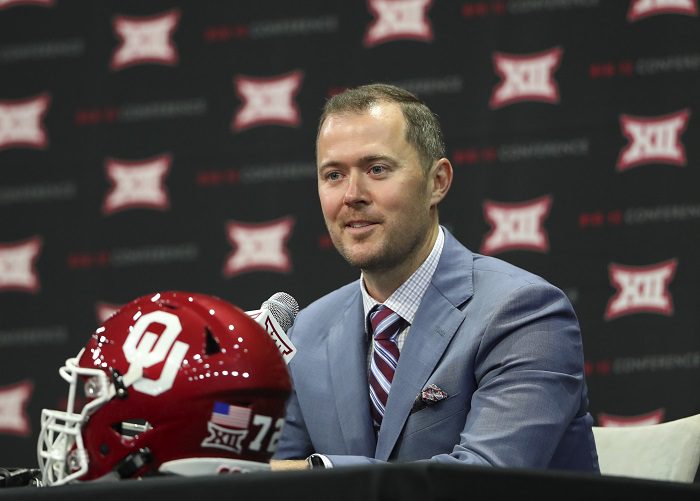 Lincoln Riley may have finally put the nail in the coffin regarding any possibility of time becoming the next head coach of the LSU Tigers. After Oklahoma State beat Oklahoma 37-33 on Saturday night, Riley took questions from the media, and made the following statement, "I'm not going to be the next head coach at LSU. Next question."
It was as definitive a statement as the Oklahoma head coach has made since the rumors started circulating in recent weeks. Over the weekend, speculation picked up after social media took note of the fact that many LSU players and recruits started following Riley on Twitter.
It all seemed silly, but in the college football coaching carousel, you never say never.
However, Riley addressed the LSU rumors two weeks ago, when he said, "It's nothing to handle. It's pretty easy. I coach at the University of Oklahoma. You know how I feel about this place and this program. We've all been down this road many times before. You guys know where I stand and that hasn't changed."
But that didn't stop the conversation from continuing around Baton Rouge and elsewhere.
Riley went on to add after the Oklahoma State loss that he has no concerns about the Oklahoma administration, athletic director or president, adding, "We've been through a lot together… We've worked well together and we're going to keep working well together."
Despite the loss, Oklahoma finished the regular season 10-2, but due to their loss to the Cowboys, a team not named the Sooners will be Big 12 Champions for the first time since 2014.