Big 12 News
Kansas Football Announces Changes to Coaching Staff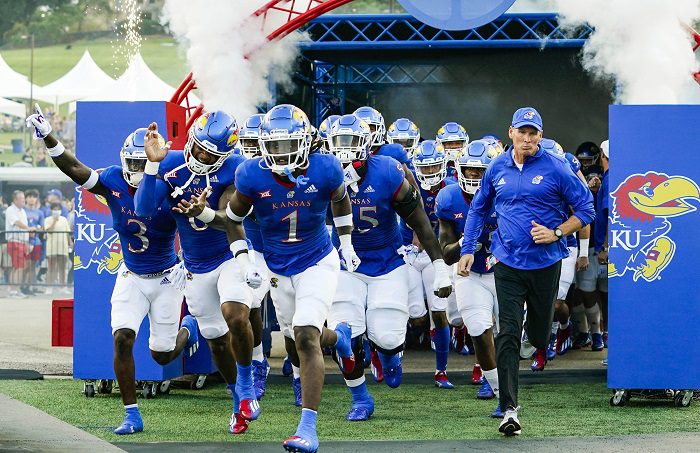 The 2022 Kansas Jayhawks coaching staff will look a little different after an announcement Monday that two defensive assistants would not be returning next year.
Defensive Line coach Kwahn Drake and cornerbacks coach Chevis Jackson are longer with the program according to Head Coach Lance Leipold in his Monday press release:
"I want to thank Coach Drake and Coach Jackson for their contributions to our program and for their time at the University of Kansas."
To fill the vacancies on staff, analysts Taiwo Onatolu and Jordan Peterson have been promoted to on-field coaches. It is worth noting that Onatolu previously worked at Buffalo alongside Leipold before following him to Lawrence. Also, before Leipold's arrival, Jordan Peterson coaches safeties under Les Miles and was the defensive coordinator at New Mexico before that in 2019. Liepold spoke highly of both Onatolu and Peterson and their ability to contribute to the coaching staff:
"Taiwo contributed greatly to our success at Buffalo and will thrive in this new role," Leipold said. "Jordan has a proven track record as a player and coach, and I am confident his experiences will elevate our secondary and our program."
Kansas hopes to build on a two-win season, including a monumental upset over Texas in Austin. If 2021 was any indication, we can expect Kansas to be, at the very least, competitive going forward.