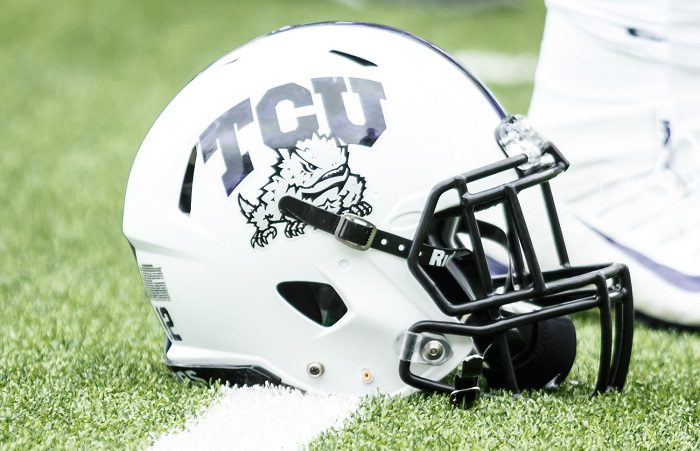 It's a good day to be a Horned Frog. Moments ago, TCU athletic director Jeremiah Donati introduced Sonny Dykes as the next head coach for the Horned Frogs.
Here is the video, courtesy of Joseph Hoyt from Dallas Morning News:
This is a big moment for the TCU program and a great fit for the future of Horned Frogs football. Dykes and his staff should have great success recruiting the Dallas-Fort Worth area and inherit a talented roster left by the previous regime.
Hoyt also reported that SMU Offensive Coordinator Garrett Riley was in attendance today wearing a TCU polo. It was expected that Riley would follow dykes to Fort Worth, but that can now be confirmed.
Sonny Dykes will try to build on the expansive legacy that Gary Patterson built while in command of the Horned Frogs, and Dykes thanked him for his commitment to the school and the sport of football:
"I think it's hard to put a value on what he's meant to this program and to this university … and [he's] done so much for many people, including myself."
The pieces look to be in place for Dykes to succeed in Fort Worth and he will certainly have to get to work quickly with the early signing period just over two weeks away.