Big 12 News
Bob Stoops will make $325,000 to be Oklahoma's Interim Head Coach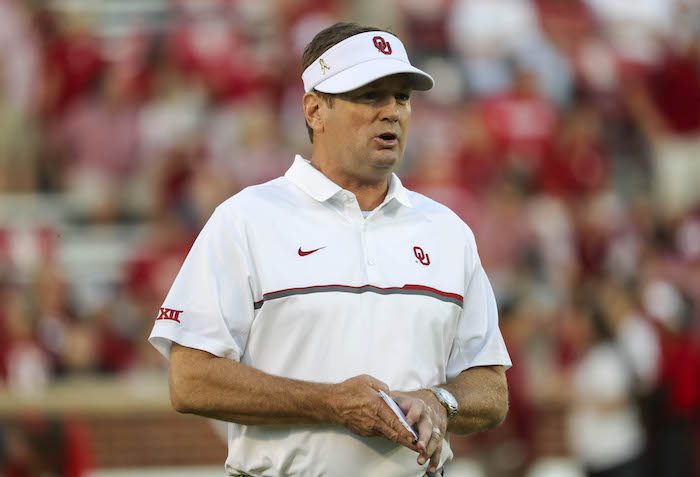 A few days ago Bob Stoops was playing golf and enjoying retirement, but then he received a phone call from his old employer. Now, he has been thrust into the largest coaching search in Oklahoma since 1998 when he was first brought in to be the head coach for the Sooners. Though he probably didn't ask for it, Stoops will be compensated for stepping up and being the interim head coach until a permanent replacement for Lincoln Riley can be named.
According to an agenda for tomorrow's OU Board of Regents meeting, Stoops will receive a one-time compensation of $325,000 for being the interim head football coach. That is quite the bargain for the university, especially when your interim coach will be inducted into the College Football Hall of Fame next week.
As the search for a head coach continues into Wednesday afternoon, Stoops and the remaining members of the Oklahoma staff are out on recruiting visits, desperately trying to hold together the 2022 class for the Sooners.
There is hope though, that an announcement will be made sometime today regarding the new head coach for Oklahoma.
My, how poetic that would be, since today is December 1st, 2021.
23 years, to the day, after Bob Stoops was announced as Oklahoma's next head coach in 1998.
UPDATE:
Bob Stoops reportedly refused to be paid for his services as interim head coach not once, but twice, according to this tweet from Jason Kersey of The Athletic:
Kersey also added that the figure of $325,000 was based on Lincoln Riley's salary.