Big 12 News
Kansas DB Kenny Logan Jr. Will Return In 2022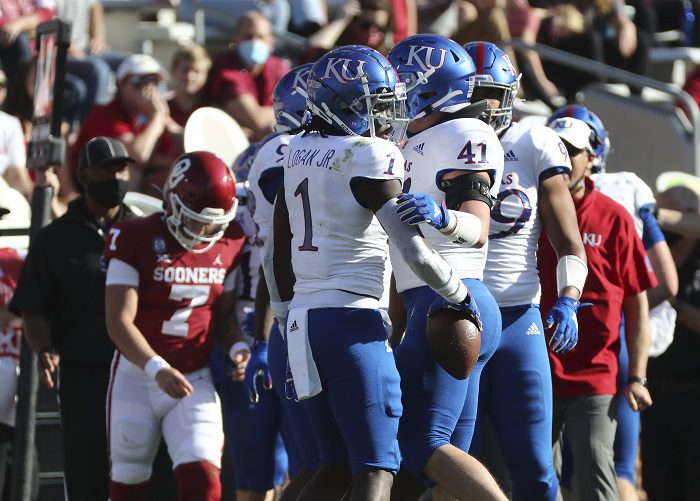 Kansas junior defensive back Kenny Logan Jr. announced on Twitter that he is returning for the 2022 season on Thursday. Logan had double-digit tackles in the last three games of the season for the Jayhawks, and a season-high 15 total tackles against TCU two weeks ago.
Logan had a season-high in solo tackles with 11 against Texas, when the Jayhawks pulled off the massive upset, 57-56 in OT.
Here is the post from his Twitter page, announcing his return and dedication to helping rebuild the Kansas program:
Logan's 110 tackles led the Big 12 through regular season play, and his 78 solo tackles is good for 3rd in the nation. He will be a vital part of the Jayhawks defense in 2022, and should help anchor a secondary that played well at times in 2021.
If Kansas can use the momentum it built at the end of this season and make improvements going into 2022 they could cause issues in the Big 12. Quarterback Jalon Daniels and running back Devin Neal were a dangerous duo at times late in the year and Lance Leipold is a coach capable of a turnaround, just look what he did at Buffalo, going 24-10 in his final three seasons after starting 13-23.
Having a veteran leader on defense will certainly give Leipold someone to depend upon in the offseason, and he's got to be excited about that.