Big 12 News
Eight Players Decommitted from Sooners and Counting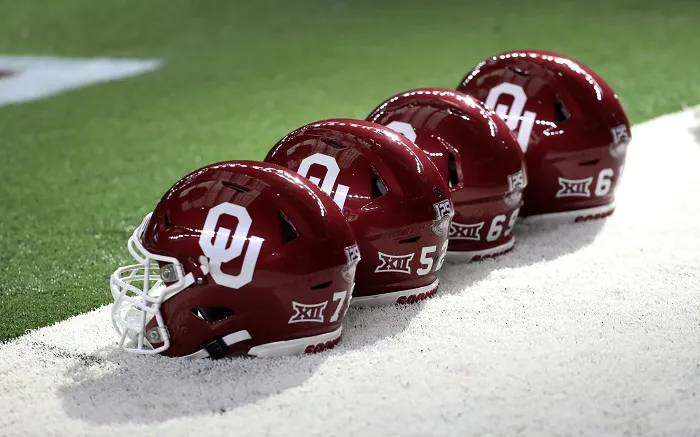 Lincoln Riley's departure has left quite the wake in Norman, and it is not doing the Sooners any favors on the recruiting trail either. As of Thursday morning, eight recruits have decommitted from Oklahoma, and all of them leave quite the sting. Brandon Inniss and Malachi Nelson were among the first to go, and they will be just the beginning of a mass exodus in Norman. One of the strengths that Oklahoma has been able to use in recruiting has been its consistency at the head coaching position, it's been Stoops or Riley since 1999. Now, that is all changing rapidly and players that pledged to be in Crimson and Cream are now left with questions and not a lot of answers. Here is the list of current decommitments from Oklahoma:
Brandon Inniss (2023), American Heritage (FL), 5-Star Wide Reciever, 0.9940 247Sports Composite Score
Malachi Nelson (2023), Los Alamitos (CA), 5-Star Quarterback, 0.9995 247Sports Composite Score
Kobie McKinzie (2022), Lubbock-Cooper (TX), 4-Star Linebacker, 0.9491 247Sports Composite Score
Derrick Moore (2022), St. Frances Academy (MD), 4-Star Defensive Lineman, 0.9612 247Sports Composite Score
Treyaun Webb (2023), Trinity Christian Academy (FL), 4-Star Running Back, 0.9581 247Sports Composite Score
Demetrius Hunter (2022), West Orange-Stark (TX), Four-Star Offensive Lineman, 0.8921 247Sports Composite Score
Makai Lemon (2023), Los Alamitos (CA), Five-Star Athlete, 0.9888 247Sports Composite Score
Raleek Brown (2022), Mater Dei (CA), Five-Star Running Back, 0.9834 247 Composite Score
Oklahoma Athletic Director Joe Castiglione is searching for a replacement for Lincoln Riley, and now several members of his staff. He will need to act quickly if the Sooners are to retain any of their 2022 recruiting class. We will keep you posted as things change in Norman, but all signs point to a long week for Oklahoma fans.