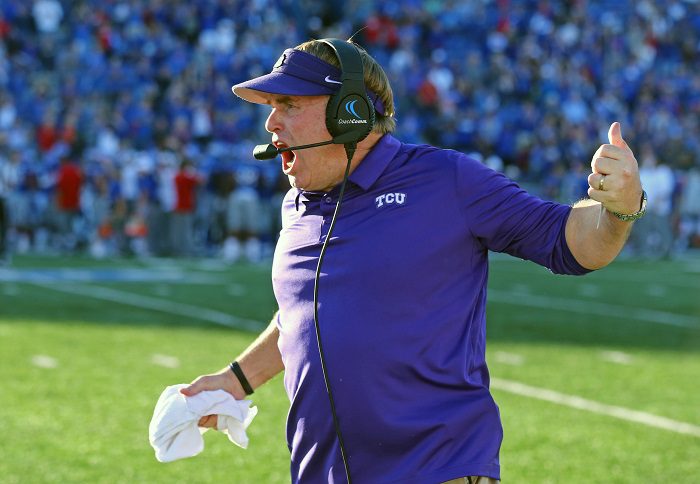 The college football coaching carousel goes round-n-round and we have a rather peculiar addition to the pile of coaching rumors. According to Eric Nahlin of ON3.com's Inside Texas, there are "rumblings" of Gary Patterson joining the Texas football staff in some capacity.
Patterson mutually agreed to part ways with TCU back on October 31 and had been the Horned Frogs head coach for over 20 years. He has always been seen as one of the brightest defensive minds in the sport and has had his fair share of success on that side of the ball.
As of right now, it doesn't look like Patterson has made a decision on his next move, according to Drew Davison of the Fort Worth Star-Telegram:
Why wouldn't Texas look at adding him to the staff? The Longhorns were absolutely putrid on defense this season, ranking 99th in total defense with 425.6 yards allowed per game and 114th in rushing defense, surrendering over 200 yards per game. It might take Patterson at his very best to fix that issue, but it's not like Texas lacks the funds to go out and get him.
All I know is, Texas needs to fix the defensive issues in a hurry, and specifically against the run. Because sooner or later they will have to line up against an SEC schedule, and Georgia doesn't have to throw it much to win ball games.