Big 12 News
Texas Tech Regent Cody Campbell Donates $25 Million for South End Zone Project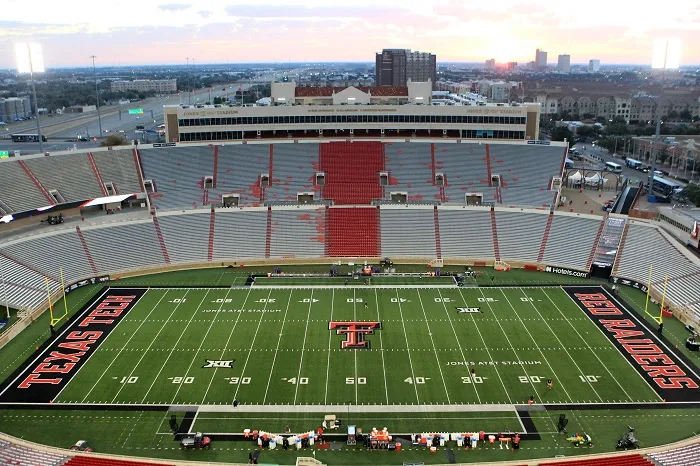 Lubbock, Texas is a very hard place to recruit to unless the coach knows the area well. Fortunately for them, Joey McGuire is about as familiar as they come and has the Red Raiders 2023 class ranked 9th nationally at the moment. The program is excited about its future, and its donors are as well if today is any indication.
Texas Tech just received a major gift to help with a future project at Jones AT&T Stadium. According to Texas Tech University, regent Cody Campbell donated $25 million to lead a project in the south endzone.
Here is the announcement video on Twitter:
It is an exciting future for many Big 12 schools, as the race to become the premier football program in the conference is on. As of now, it appears that Oklahoma and Texas will stick around for the 2023 season, but that could change quickly with just one announcement.
Nonetheless, programs around the conference will be doing everything they can to modernize and upgrade facilities to boost recruiting going forward. It looks like Texas Tech is putting the rest of the Big 12 on notice and is getting an early jump on planning. Let the arms race begin.