Big 12 News
Big 12 Conference Gets Off to Hot Start in NCAA Women's Volleyball Tournament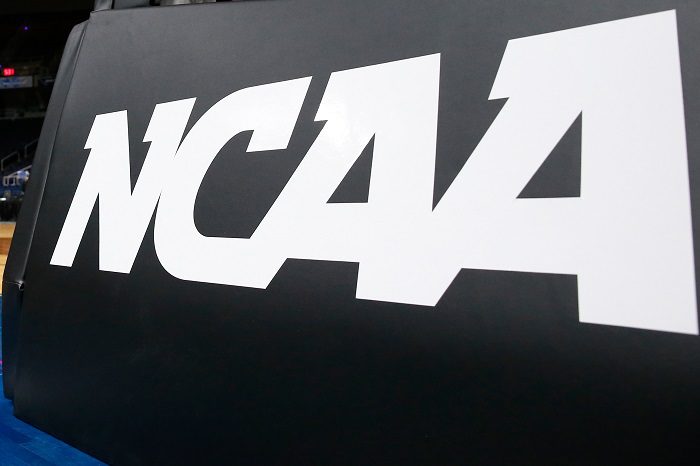 The Big 12 Conference is off to a hot start in the NCAA Women's Volleyball Tournament. Three of the seven teams selected started their run towards the National Championship Thursday. All three swept their opponents 3-0 and advanced to the Second Round. Four teams, plus two future members, will join the festivities Friday. Unlike most single elimination sports, volleyball has a one-day turnaround in their NCAA Tournament between the first two rounds.
No.2 Texas swept Sacred Heart 25-19, 25-17, 25-19 at Gregory Gymnasium in Austin, Texas. The Longhorns were boosted in the first set by a 9-1 run to give Texas a 20-9 lead. Texas was up 24-13 before Sacred Heart scored six consecutive points. Junior middle blocker Molly Phillips finally put an end to the set with a kill. Texas used two 5-0 runs in the second set to go up 2-0. Five of the Longhorn's second set points came off Sacred Heart service errors. Junior outside hitter Logan Eggleston lead the way for Texas with 12 kills. Junior opposite hitter Skylar Fields was also a key contributor with 11 kills. Sophomore libero Nalani Iosia notched three service aces. 
Next Up: vs. Rice 8 p.m. CST Friday at Gregory Gymnasium in Austin, Texas
*Quick Hit: Texas already swept Rice 3-0 in Houston Sept. 22 and now hosts the Owls.
No. 5 Baylor was tested by Texas A&M-Corpus Christi, but managed to complete the sweep with a close third set Thursday at the Ferrell Center in Waco, Texas. The Bears won 25-22, 25-12, 26-24 to advance to the second round. Down 21-19 in the first set, Baylor used a 6-1 run to take a 1-0 lead. Eight of the Islanders first set points came off Baylor attack errors. The Bears continued making errors on the attack early in the second set, but eventually took control with a 19-4 dominant run. The Islanders used a 6-2 run to go up 24-23 in the final set, but the Bears prevailed thanks to three consecutive kills. Three Bears finished with double-digit digs, led by senior libero Shanel Bramschreiber with 17. Senior setter Hannah Sedwick notched 41 assists. Three Bears finished with double-digit kills including 16 from senior outside hitter Yossiana Pressley.
Next Up: vs. Washington State 7 p.m. CST Friday at Ferrell Center in Waco, Texas
*Quick Hit: Baylor is 9-5 in NCAA Tournament games in Ryan McGuyre's tenure as head coach.
Kansas used a complete team effort to sweep Oregon 25-19, 25-21, 25-22 at Sokol Arena in Omaha, Nebraska. The Jayhawks had three players with double-digit kills and two players with double-digit digs. In addition to her 11 digs, freshman setter Camryn Turner notched 30 assists. Junior libero Kennedy Farris finished the night with 17 digs and three service aces. A glaring statistic in the first set was kill percentage. Kansas finished the first set with a .312 kill percentage while Oregon finished at .068. The Ducks committed nine attacking errors in the first set. Oregon dramatically improved in this area for the second set at .333, but Kansas improved too at .359. 
Next Up: at No.14 Creighton 7 p.m. CST Friday at Sokol Arena in Omaha, Neb.
*Quick Hit: Kansas vs. Creighton will be a 2016 Second Round rematch. Creighton won in five sets.
First Round Friday Big 12 matchups (in chronological order)
West Virginia (18-9) vs. Illinois (20-11): 3 p.m. EST/4 p.m. CST at Memorial Coliseum in Lexington, Ky.
*Quick Hit: First-ever NCAA Tournament berth for West Virginia
Iowa State (16-11) vs. Stanford (18-10): 4:30 p.m. CST at Sports Pavillion in Minneapolis, Minn.
*Quick Hit: Iowa State won the 2018 NIVC Championship, which is similar to volleyball's version of basketball's NIT.
Texas Tech (17-12) vs. Florida Gulf Coast (26-5): 4:30 p.m. CST at UW Field House in Madison, Wis.
*Quick Hit: This is Texas Tech's first NCAA Tournament appearance since 2001.
Kansas State (15-12) vs. Florida State (19-9): 4:30 p.m. CST at Devaney Center in Lincoln, Neb.
*Quick Hit: Kansas State sophomore outside hitter Aliyah Carter is the program's first to be a unanimous first-team all-conference selection as both a freshman and a sophomore.
Future Big 12 matchups
Boise State (24-10) at No.11 BYU (28-1): 7 p.m. MST at George A Smith Fieldhouse in Provo, Utah
*Quick Hit: BYU finished West Coast Conference play 18-0.
UCF (26-6) vs. Pepperdine (22-5): 7:30 p.m. EST/6:30 p.m. CST/4:30 p.m. PST at Pauley Pavillion in Los Angeles
*Quick Hit: All three future Big 12 schools finished in the top three of the American Athletic Conference