Trending Now
Matt Campbell Not a Candidate For Oklahoma Job: Report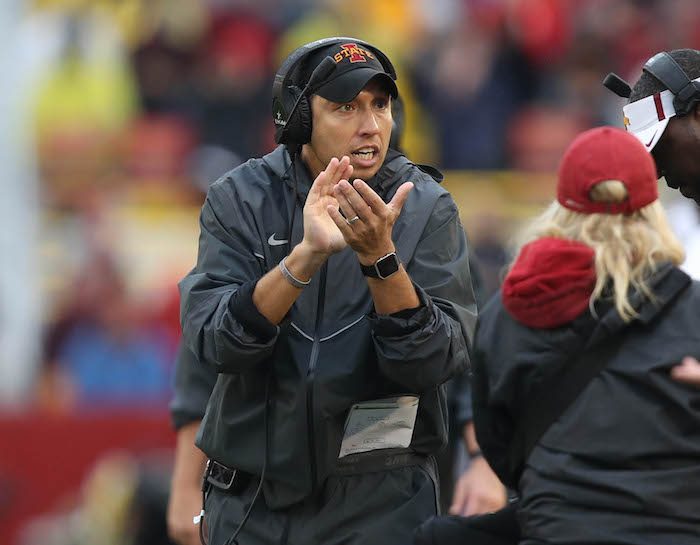 If you haven't been under a rock for the past five days, then you know that Oklahoma has a vacancy at the head coach position. Lincoln Riley shook up college football by leaving Oklahoma for USC and now one of the premier jobs in the country is open.
There have been multiple rumored candidates, from Georgia defensive coordinator Dan Lanning to Clemson head coach Dabo Swinney; some with real merit, and others are nothing more than a red herring.
According to Sports Illustrated's Pat Forde, Matt Campbell is not one of the names among the short list of candidates on Joe Castiglione's desk.
Reports keep coming out about who it could be, should be, will be, or won't be; that should tell you everything you need to know about the hire. Nobody will know until Castiglione wants us to know. He is among the best athletic directors in the entire country and has been for two decades.
There are just no two ways about it, he is as secretive as they come when hiring a coach and these rumors just make his job easier. I would even go as far as to say that a good portion of the rumors are something that he planted and let it grow.
Long story short, Oklahoma's new coach will be announced at some point, and we don't know when or who it will be.