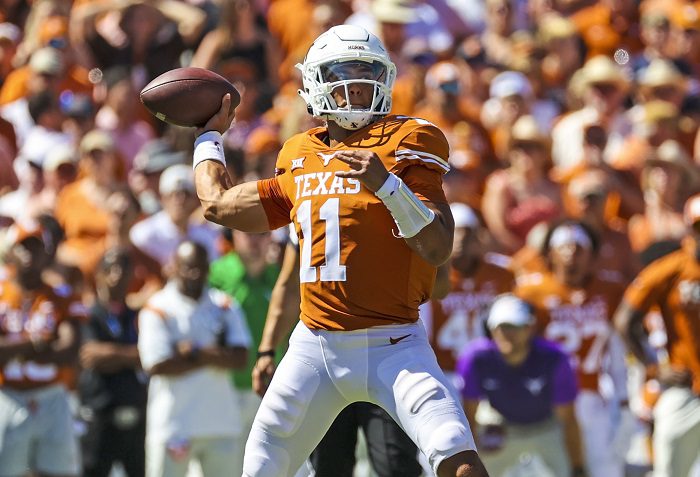 Casey Thompson injured his throwing hand during the Oklahoma game in early October, and never really looked the same afterward. He still managed to lead the Big 12 in passing touchdowns (24) by a fairly wide margin but his delivery just didn't look the same.
Now, pictures of his injury have surfaced, and it's not hard to see how he struggled to get the same velocity on the football. Hell, it's hard to see how he was able to grip a football at all with the amount of swelling that is present
Here are the images, courtesy of Jackson Stallings on Twitter:
Can you imagine playing six games with that injury, or throwing the ball 38 times against Baylor or 43 times against Kansas? Ouch. Thompson had a 14/3 TD/INT ratio coming out of the Red River Rivalry, and was just 10/6 the rest of the way. Actually, six of his final 10 touchdowns came against the shootout loss to Kansas, and was rather pedestrian outside of that game after the injury.
Hopefully, a long offseason will give Casey the time he needs to let that hand heal and come back next season at 100%.