Big 12 News
Bob Bowlsby Says No Discussions on Oklahoma, Texas Leaving Big 12 Early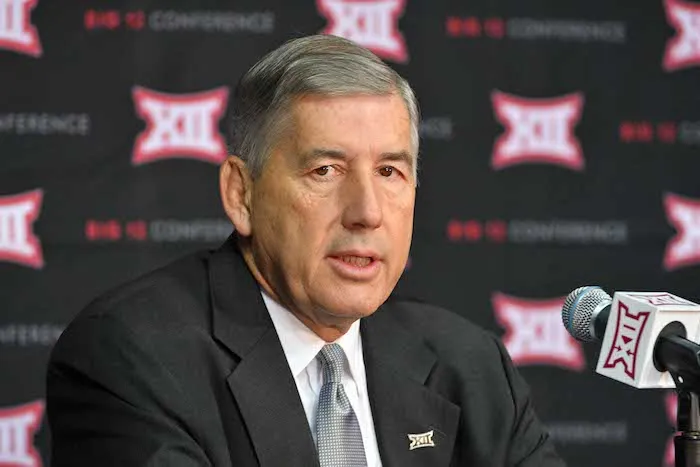 It's been a tumultuous year for the Big 12 Conference. The league found out that Oklahoma and Texas would be departing for the SEC in a shocking announcement that came in late July. Since then, the Big 12 added Cincinnati, UCF, Houston and BYU.
But with so much turnover coming, the lingering question has been how long the Sooners and Longhorns will hang around the Big 12. They are contractually obligated to stay through the 2024-25 athletic year, but that hasn't stopped plenty of speculation that it could come sooner.
However, prior to the Big 12 Championship Game on Saturday between Oklahoma State and Baylor, Bob Bowlsby talked to the media and said there have been no discussions from Texas or Oklahoma about leaving the conference early.
The Longhorns and Sooners have also been consistent that they intend to remain in the Big 12 until the grant of media rights expires, which is after the 2024-25 athletic year. Texas athletic director Chris Del Conte said as much at the end of July.
Now, there are ways for the Longhorns and Sooners to get out of the Big 12 sooner, and it involves a buyout of a reported $75 million per team. Theoretically, the Big 12's two richest programs would have the funds to handle that.
However, Bowlsby has made it clear that there have not been discussions around that being a possibility, and given that the league just announced its 2022 schedule, we know that, for at least one more season, the two programs will be playing Big 12 football.